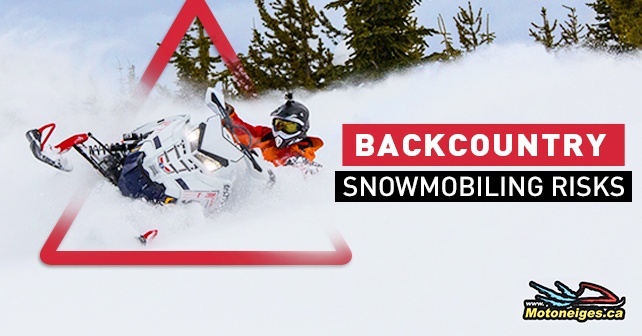 Backcountry snowmobiling is such a fun sport! However, it is very easy to turn a beautiful outing into a real nightmare. Here are some of the risks that we should always keep in mind.

Getting stuck
Let's start with the most common problem: getting stuck! I don't think there are enough examples or situations to illustrate the times I have been stuck while snowmobiling. And in many situations, I was very happy to have someone help me out of it. Very often, getting out of the mess with two people instead of one can take 2 minutes, while being alone could take hours!

Equipment problems (frostbite, foggy glasses)
After being very warm, we must be careful of the dampness and getting frozen. Freezing your fingers or your toes can have serious consequences. And freezing your face is very unpleasant. Fortunately, there is a way to prevent this from happening. Since the last season, CKX is offering the TX707, a very comfortable and yet very light off-road helmet, made of carbon fibre! Add to it heated CKX glasses and helmet problems are done with! You or your glasses are no longer freezing up!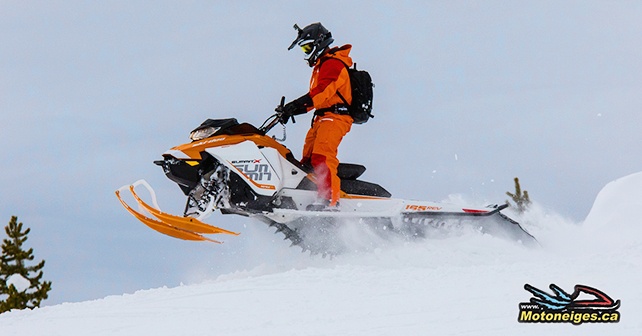 Mechanical problems
This is somewhat less predictable… but when it happens, if it's serious, your fun day is over. So, I think it's imperative to have a friend and a rope every time we go backcountry… and even on trails!

Avalanches
The less likely risk we could encounter (except of course for sites prone to avalanches) is without a doubt experiencing an avalanche. As we know, mountainous regions are the most avalanche prone areas. Obviously, if we venture out in these areas, we are at risk. If that is your case, it's very important to check the risk of an avalanche on your playground before leaving in the morning. It is also crucial to be equipped with a beacon and a probe in order to carry out a rescue if someone has been buried by an avalanche.


Backcountry snowmobiling can be the most beautiful sport in the world, but can also quickly become a bad experience. It's therefore important to prepare oneself to face situations that, hopefully, will never happen. So, always remember to be careful!


You may also be interested by those posts : How to get backcountry ready? and Why film your snowmobile accomplishments?