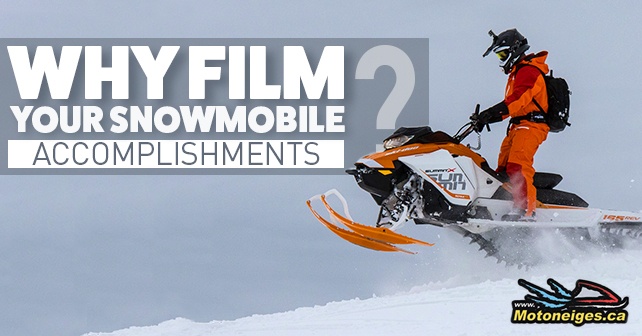 Who has never looked at their Facebook timeline and seen a friend riding by, doing spins while snowmobiling? Whether it was good or just ordinary, the person still decided to invest time and money in a camera and accessories to immortalize a part of their snowmobile outing. It may even be you filming his or her accomplishments?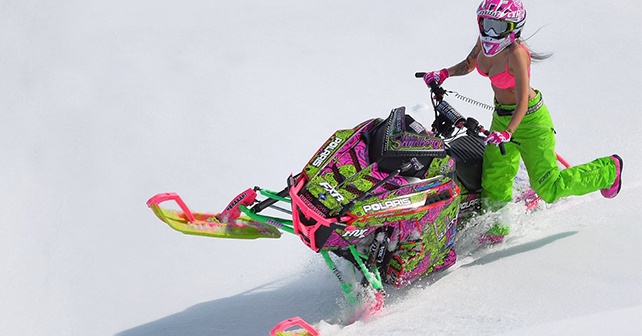 So where does filming oneself begin? From professionals in the snowmobiling world (the Slednecks, among others), who started filming when they became popular which only increased their popularity exponentially. Let's talk a bit about this increased popularity. We need not look very long as to where it comes from: the social networks, of course. It is by far the best way to share your pictures with friends and even with people you don't know. It's a very positive thing that actually offers an excellent window for potential sponsors. We need only think of Maria Sandberg (yes, yes, you know who she is, don't try…!) who became well-known snowmobiling in the spring with very little clothing on. Since that celebrated spring, she has been paid to snowmobile in winter and even to motocross in summer!
Though less popular, another reason to film oneself while snowmobiling is to improve one's performance. Let's say, for a mountain snowmobiler, it would be interesting to watch again a straight path between the trees to see if there could be a different and better path.
Furthermore, without meaning to, people are helping to promote their sport, which is actually a good thing! It's a fact that the more visibility a sport or activity gets (regardless of the type of visibility), the more popular it becomes. It's logical!
A number of companies offer various accessories used to attach a camera on a snowmobile or simply tight on our helmets. If you have shopped a little for this type of accessory, you undoubtedly realized that this can be rather costly.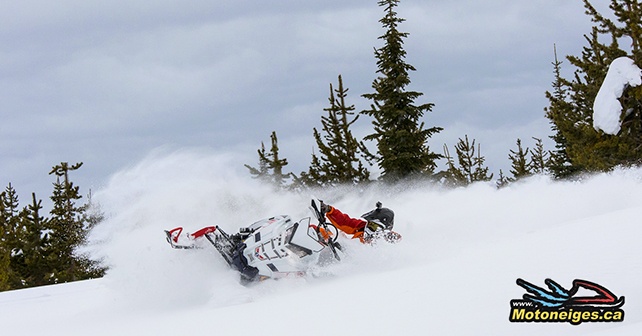 Kimpex has launched something so simple but very useful : a helmet with an integrated GoPro camera attachment! The CKX TX707 is a carbon fiber helmet which provides a light weight of 950 grams. It's a helmet I have had the pleasure of trying this season. It goes without saying that with its look, lightweight construction and integrated GoPro attachment, the TX707 by CKX will be one to consider when buying your next helmet!
So, whether it's to show off your skills to your friends, your passion filming and making videos or to promote the sport of snowmobiling, you are among the many people enjoying filming themselves more and more often out snowmobiling. Fortunately, some companies such as Kimpex make it easier by offering a helmet that lets you attach a GoPro camera in a few seconds.
You may also be interested by this post : CKX TX707 – Heads Up!