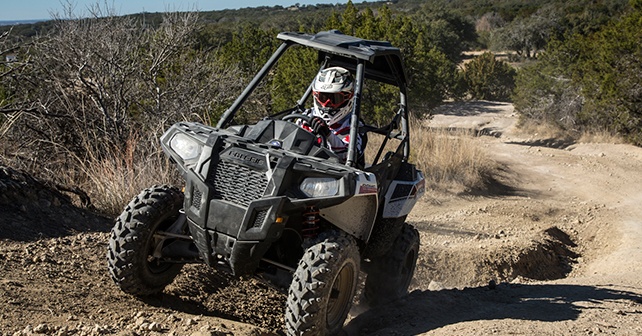 The off-road world has been buzzing lately with the introduction of the revolutionary Polaris Sportsman ACE. If you missed it, don't worry you can read about it in the latest UTVplanet magazine. However, right now I would like to touch base on the introduction of a single-seater and its potential benefits to the sport of off-roading.
Don't be intimidated!
Since I started off-roading, I have crossed paths with numerous people who found our sport appealing but have been reluctant to take that first step. Although the idea of a casual ride on a picturesque trail was more than temping, the uncertainty of being able to handle an off-road vehicle was a definite showstopper! Let's face it, most off-road vehicles on the market today can be quite intimidating for some.
Now take the same person(s) I describe above and show them a Sportsman Ace, a single-seat crossover type vehicle that blends an ATV to a UTV. A vehicle that inspires ease of use and features all the safety characteristics found in a UTV and you will immediately notice the intimidation factor starts to dissipate.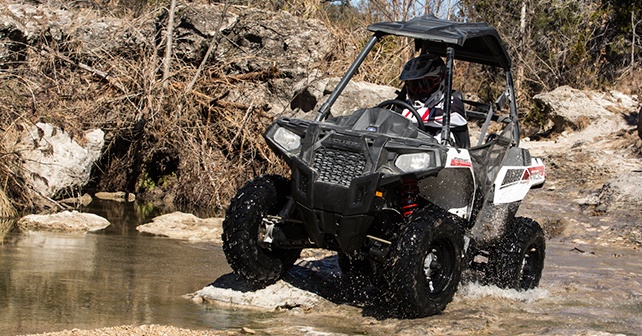 A Potential To Grow Our Sport
I witnessed this first hand at a power sports show I attended recently. The show was clearly geared more towards motorcycle crowd but also showcased some off-road vehicles, one of which was the Sportsman Ace. I stood by silently, trying to gauge the reaction of people who visited the Polaris booth and saw the Sportsman Ace for the first time.
Just to satisfy my personal curiosity, I was trying to single out reactions from a specific group set of people. Since the majority of people in attendance were motorcycle enthusiasts, I was targeting the ones with no experience or interest in off-roading. I was delighted to witness the overall reaction to the Sportsman Ace, and as I suspected when I personally first saw this unit, this new concept of off-road vehicle has the potential to grow our sport.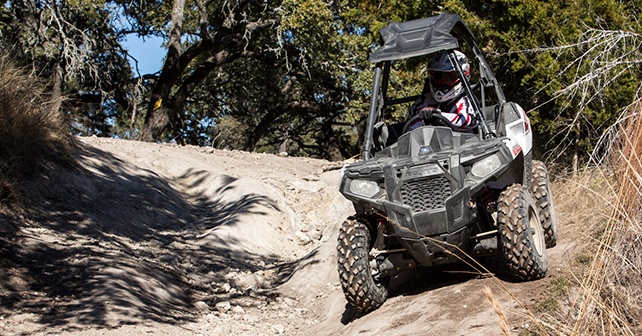 2 Units for the Price of 1 UTV
Let's not forget that this new concept can also tailor to the needs of other potential consumers. The elderly, people with physical limitations or quite simply the husband and wife team who both like to be behind the wheel. With an MSRP of $8,499 CAD you can pickup 2 of these units for the price of one pure sport UTV.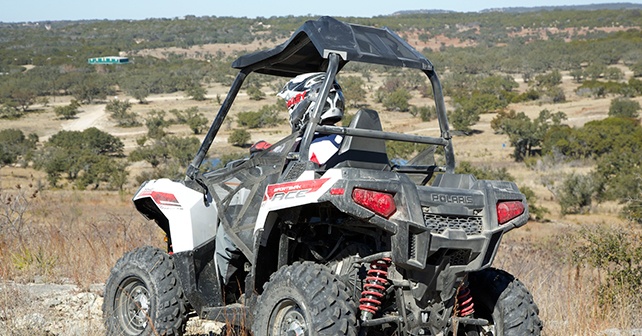 The Next Big Thing ?
So is this new concept of the "single-seater" the next big thing? In my opinion yes it is! Why? For the simple reason that it has the potential to make the sport of off-roading not only appealing but also more accessible to a larger base of consumers, ultimately resulting in the expansion of our sport.
It's evident that the folks at Polaris really did their homework prior to releasing this unit and they receive a big "thumbs-up" from this editor for this revolutionary concept and its potential benefits to our industry.
The question that now remains: will other OEMs follow suit ?
Mario Boriassi,
Editor-in-Chief
UTV Planet Magazine