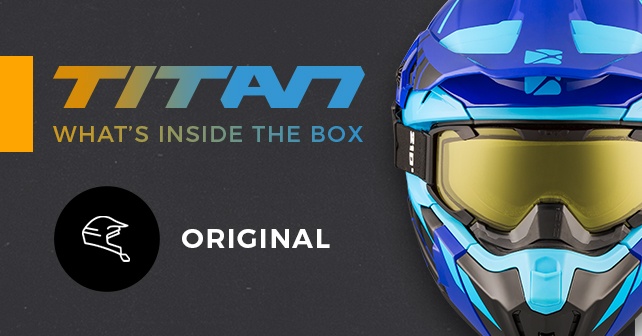 Now, all original Titan helmets are already set for trail riding mode in the box, providing you with maximum insulation. Those helmets are the Titan's most versatile version. You can ride for long hours in cold weather and at high speed in total comfort. If you fancy a more aggressive style of riding, all you have to do is remove the insulation pieces and adapt it to the intensity level of your activity.
More specifically, here is what you will find in the box of your next Titan.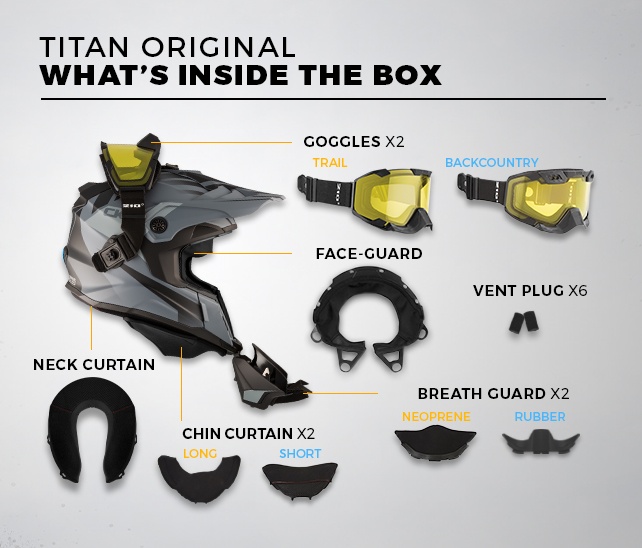 The original Titan is ideal for those who ride mainly on trails; but this helmet is also great for those who like to venture off-trails. You can go now from a totally insulated helmet to a breathable helmet in no time.
Choose your next Titan helmet here.