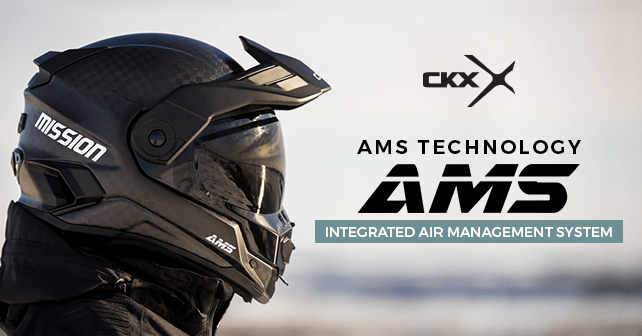 Newly integrated in the Mission and Tranz helmets, the new AMS (Air Management System) technology is seen as revolutionary in snowmobile helmets. Trail rider enthusiasts are now able to enjoy unrivalled comfort with the new helmets sporting AMS technology by CKX.
How does the AMS system improve your driving experience? By letting you breathe freely inside your helmet via a system that quickly evacuates moist air, resulting in an environment free of condensation and frost.
How it works
The way the AMS system works is based on a physical principle associated with fluid mechanics whose starting point is aerodynamics.
The helmet's aerodynamics lets the outside air bypass it with little resistance. A low-pressure zone is thus created at the back of the helmet, allowing the AMS channel to emove the moist air.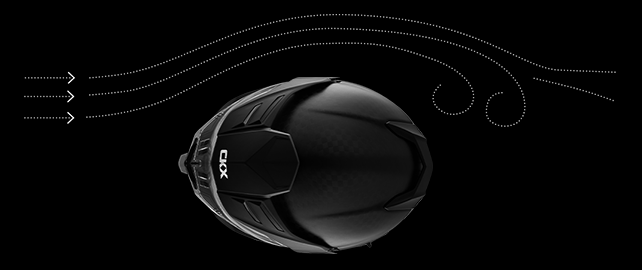 How it works inside the helmet
Inside the helmet, a higher-pressure zone is created in the front part where moist air is exhaled.
At the back of the helmet, where exhaust ports are located, the difference in air pressure releases the moist air through the AMC channel. This is how the AMS system actively contributes to reducing internal fogging.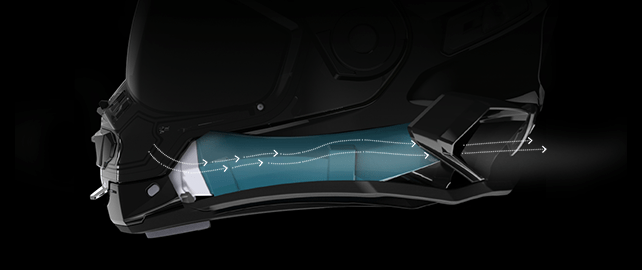 AMS technology is exclusive to the Mission and Tranz 1.5 AMS helmets by CKX.
For additional information on these helmets, go to www.ckx.com