It happened to all us! Facing a dead battery when trying to start our snowmobile! Have you ever wonder why? Maybe there is a reason for it! And what if I tell you there are many ways available to you to have your snowmobile battery last longer.
Keep your battery clean
First thing first! Ensure your terminals are clean and in good conditions! Too often you see corroded terminals full of build up! Having a clean battery is the first step in making it last longer. A corroded battery can keep your snowmobile from starting. No matter what kind of battery you have, your terminals can become corroded and poor conductors of electricity.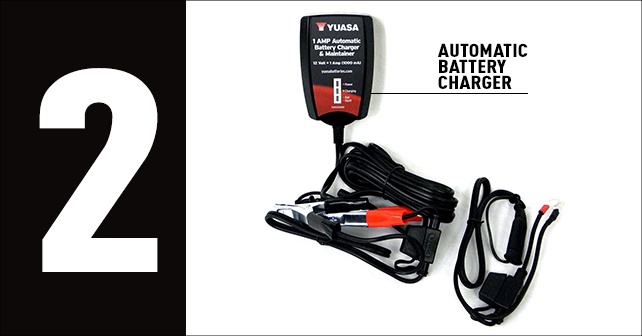 Keep your battery fully charged
What if I tell you there's a simple way to ensure your snowmobile starts even after weeks of no use! How is that possible? KEEP YOUR BATTERY FULLY CHARGED! Yes. This will not only make it last longer but also let you use your vehicle whenever you need it without having to boost it or loosing time dealing with a dead battery!
Here's how you do it. You will need a YUASA Automatic Battery Charger/Maintainer. This charger will Charge and maintain your battery with a 3 Stage Charge Cycle reaching a 14.4 volt peak, then automatically switches to maintenance mode. It is designed to prevent overcharging and includes quick connect adapter and alligator clips. Simply fix the cable mounted with a quick connect to your battery. Always leave them fixed to your snowmobile. Connect them quickly to the charger after every ride! This will ensure your battery stay fully charged.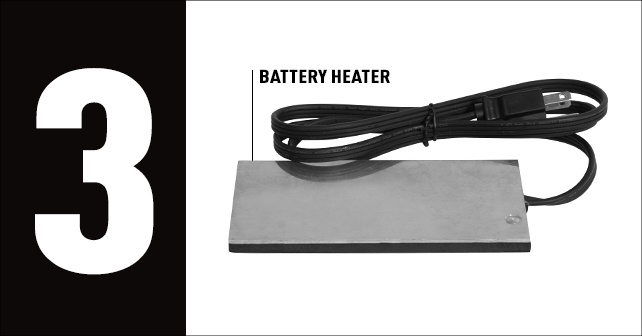 Keep it hot
Another common reason why batteries fall to start is cold. Some of us have to deal with colder months during the year. Not all of us have the chance to store the snowmobile in a heated garage! The Kimpex Battery heater will preheat your battery to help starting during extremely cold weather. Having your battery heated will give that extra boost your engine needs to start. A cold battery has less power and could fell to prevent the desired energy to start an engine. Mix the Battery heater with an automatic charger in colder days and keep your battery in life and ready to use!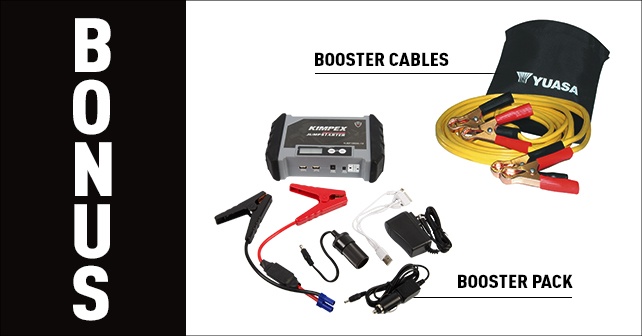 Bonus
When leaving for a long ride, always make you have a booster pack or booster cable with you! Better more prepared then not enough!
All batteries are not made equal: Learn more