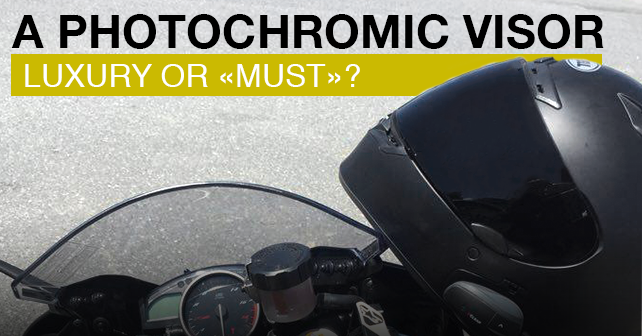 I often see on blogs many publications concerning the photochromic visor. I was curious, or rather sceptical, so I decided to buy one. Since August 2015, I am riding with a transition visor over my Bell Qualifier DLX helmet.
More specifically, what is it?
It is a unique visor that changes colour depending on the UV rays reaching the visor. At night, the visor will be totally clear. During the day, when it is cloudier, the visor slightly darkens and becomes light grey, still allowing a very good visibility. And it darkens when exposed to full sunlight.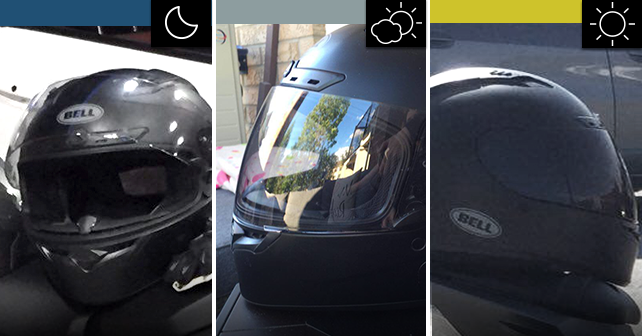 Impressions
For a few months now, I have been riding only with this visor. I really love it ! I don't need to subject myself to the discomfort of tinted glasses under my helmet or have a replacement visor. The photochromic visor constantly adapts to light conditions. For example, if you ride in sunlight and go through a tunnel, the visor adjusts very quickly, without disturbing your vision or driving. It is ideal for riding on both road and trails. Furthermore, for all those like me who wear eye glasses, you need not worry about choosing between your glasses or your sunglasses. I can now have the best possible vision while increasing my bike driving safety.
Verdict
Since my purchase, I have ridden with this visor in good weather, bad weather, when the sun was at its highest and late at night at the end of the season. I am 100% satisfied with my photochromic visor as I have found no fault in it.
I think that the transition visor is a "must" in our equipment as motorcyclists and I strongly recommend it.


You will also like : Bell ProFIT, UCLEAR HBC100 PLUS Bluetooth