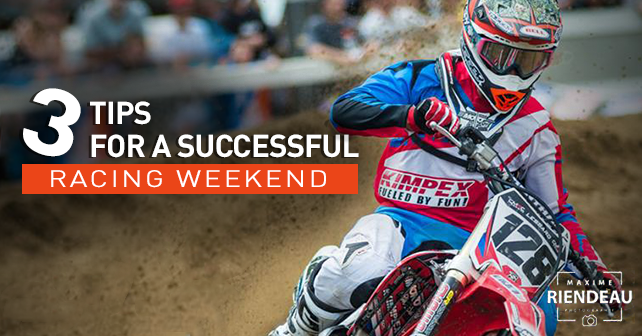 A weekend of motocross races must be well planned to achieve maximum pleasure. Without a bit of organization and preparation, you could find the weekend rather long and boring, even frustrating. So here are three essentials not to be forgotten for a memorable weekend :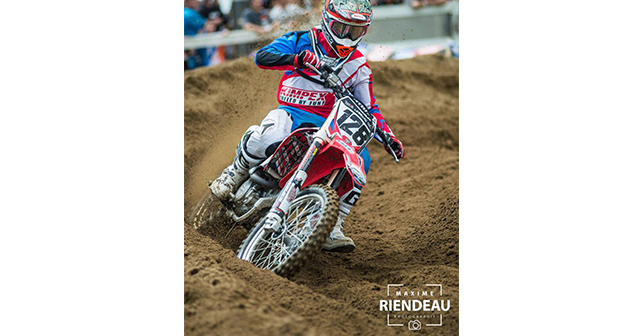 Bring tools and replacement parts
I would suggest a really big kit of sockets and another for keys to be able to change or readjust certain parts. On a racing weekend, you should always have with you tire tubes for replacement, front and back, as well as an air pump (a bicycle one will do just fine). With these tools, you will be able to check the air pressure in your tires, change the tubes in the event of a blow-out and adjust your forks to the right height and position (bounce/compression/air). If you are able to purchase brake and clutch levers for replacement, I recommend it, because a fall happens quickly and it would be a shame to spoil your weekend just because of a broken lever !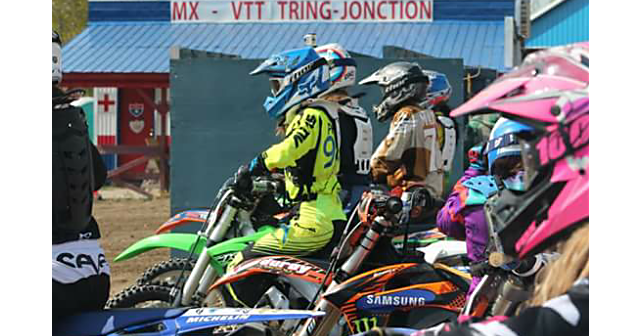 Don't forget your engine liquids, filters and gaz
In my opinion, the required motorcycle liquids are engine oil, cooling liquid, chain oil, and air filter oil. Engine oil and cooling liquid are essentials that we should always keep with us when we go somewhere. Chain oil must be applied before every new race and after each wash to ensure the longevity and proper functioning of your chain. As for the filter oil, you understand that when it's a racing weekend you must change your air filter every day, or wash it, so it must be oiled before reinstalling it. A good bottle of brake cleaner and a roll of blue paper are also essentials.
Be ready for all possible temperatures and have all the necessary water and food for your weekend
Even if it's pouring rain, the race will go on and you will need rain boots, a raincoat and an Also bring along warm clothes because you never know when the mercury will go down. Conversely, on a sunny day, you will like to have sunscreen, an umbrella and sufficient amounts of water to drink. Depending on the location, it is advisable to load up on groceries before, because certain racing circuits are far away from stores and food stores.
So there you are, three tips that could help you avoid many headaches !
And one last tip : if your girlfriend, boyfriend, mother or children do not ride motorcycles, I advise you to bring games, a computer and movies to pass the time, with warm clothing and rainwear for them too !
Consult with your KIMPEX retailer to purchase the best products !
Wishing you a fine racing season !
You will also like : Prepping your motocross for the summer and Wish list for Mx riders