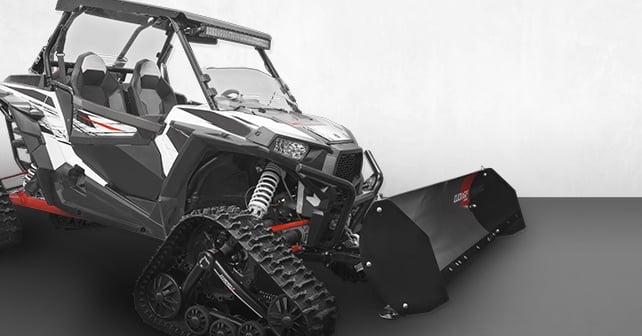 In our last issue we published an article on our latest build project, nicknamed: Trail Warrior (#trailwarrior). This article went into great depths on the build phases and the parts/add-ons we utilized for this project. Following the release of this article we received numerous emails from our readership. Surprisingly, all the emails seemed similar in nature: what accessories/add-ons would you recommend; what is the difference between OEM and Aftermarket UTV accessories and/or add-ons?
First, let's address OEM vs. Aftermarket UTV parts and accessories/add-ons, the Pros and Cons.
Any accessory/add-on you purchase from an authorized dealer which carries the unit's branding is considered to be an OEM (original equipment manufacturer) part. I have nothing negative to say regarding OEM accessories/add-ons, in fact since they carry the OEM branding, they are of superior build quality and a sure fit for your unit. My only grievance utilizing OEM accessories/add-ons is their "uniqueness". The best example I could give is to imagine attending a gathering where everyone is outfitted with the same clothes. Although everyone is wearing top quality garments, they still look all the same and the "WOW" factor seems lost. In other words, if your goal is to stand out from the masses, then you must explore the Aftermarket world.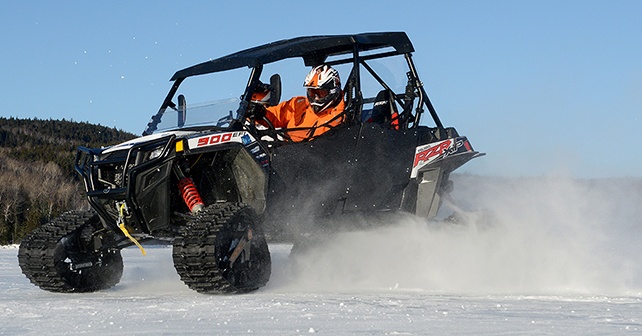 Which add-ons/accessories would you recommend?
What a tough question to answer, especially when it's followed by "for someone on a limited budget". So considering the "limited budget", here is what I consider to be the "must have" accessories/add-ons. I am taking into account: budget, riding style (trail) and individuality. Yes, even on a limited budget I still believe that you can standout from the masses.
From my last statement, you gather that "individuality" is an important factor for me and due to this I am encouraging you to explore the Aftermarket world for these "must-have" accessories/add-ons. Since there are so many high-quality Aftermarket products out there, I will concentrate my efforts into the accessories/add-ons themselves and not the product makers. The manufacturer selection I'll leave it up to you, as ultimately it remains a choice of personal preference.


First up on the menu: roof and windshield.
This combination will greatly enhance your comfort and help protect you from the elements. Depending on your unit, various roof types should be available from base Canvas to premium Aluminum. As for windshield, you could either opt for a half or full model. The benefit of a full windshield is that it will protect against dust and debris in summer months and cut down on the cold in winter months. The half windshield serves more as a wind deflector; it doesn't really do anything for dust, but does help in cutting down the cold air in the winter season.

Next, swap out those factory installed seatbelts and replace them with a four-point harness.
This harness type safety belt will firmly secure you to your seat and has two important advantages. First, since you are firmly fixed in your seat, you will have better unit's control on even the roughest trails. More importantly however, this accessory could be the reason why you and your passenger walk away from a collision or a rollover.



Replace the safety nets
If your unit is equipped with safety nets, those must go as well. Replace the safety nets with a set of full doors. For those of us who have experienced safety nets, you know how cumbersome they can be. Plus a set of full doors will also give you more room in the cab and enhance ingress and egress. Full doors will also help with keeping debris and even snow out of the cab. For those of you with half doors, consider door extensions. This inexpensive add-on will transform your half door to a full door.

Since we are practicing a sport called off-roading, we can't overlook a front bumper, winch and spare tire.
Personally I prefer a front bumper which has a winch mount plate, as I favor to mount the winch on the exterior of the unit instead of underneath. As far as a winch, many models available, however I do suggest at least a 3500 lbs winch. If you ride long distances or ride frequently you need a spare tire. It's a minimal investment for having peace of mind.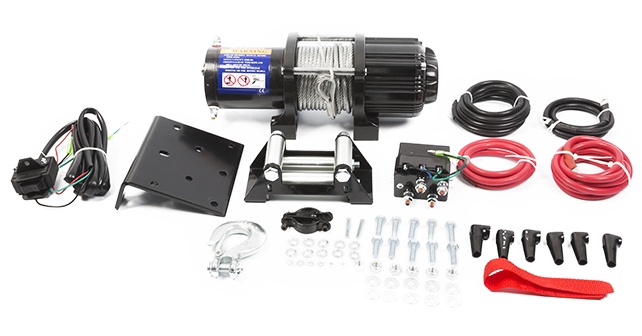 Skid plates
The last items I would like to mention are not the least important but can only be deemed as a "must have" based on the type of trail you frequently ride. If you ride rough trails with extensive rock gardens, you need to look into Skid plates and A-Arm guards. These add-ons will protect your investment and save you in maintenance repairs in the long run.
So there you have my list of "must-have" accessories/add-ons for the budget minded consumer. Happy shopping and remember to always strive for individuality when adding to your ride.
Mario Boriassi
Rédacteur en chef, UTV Planet Magazine
mario.boriassi@utvplanet.ca