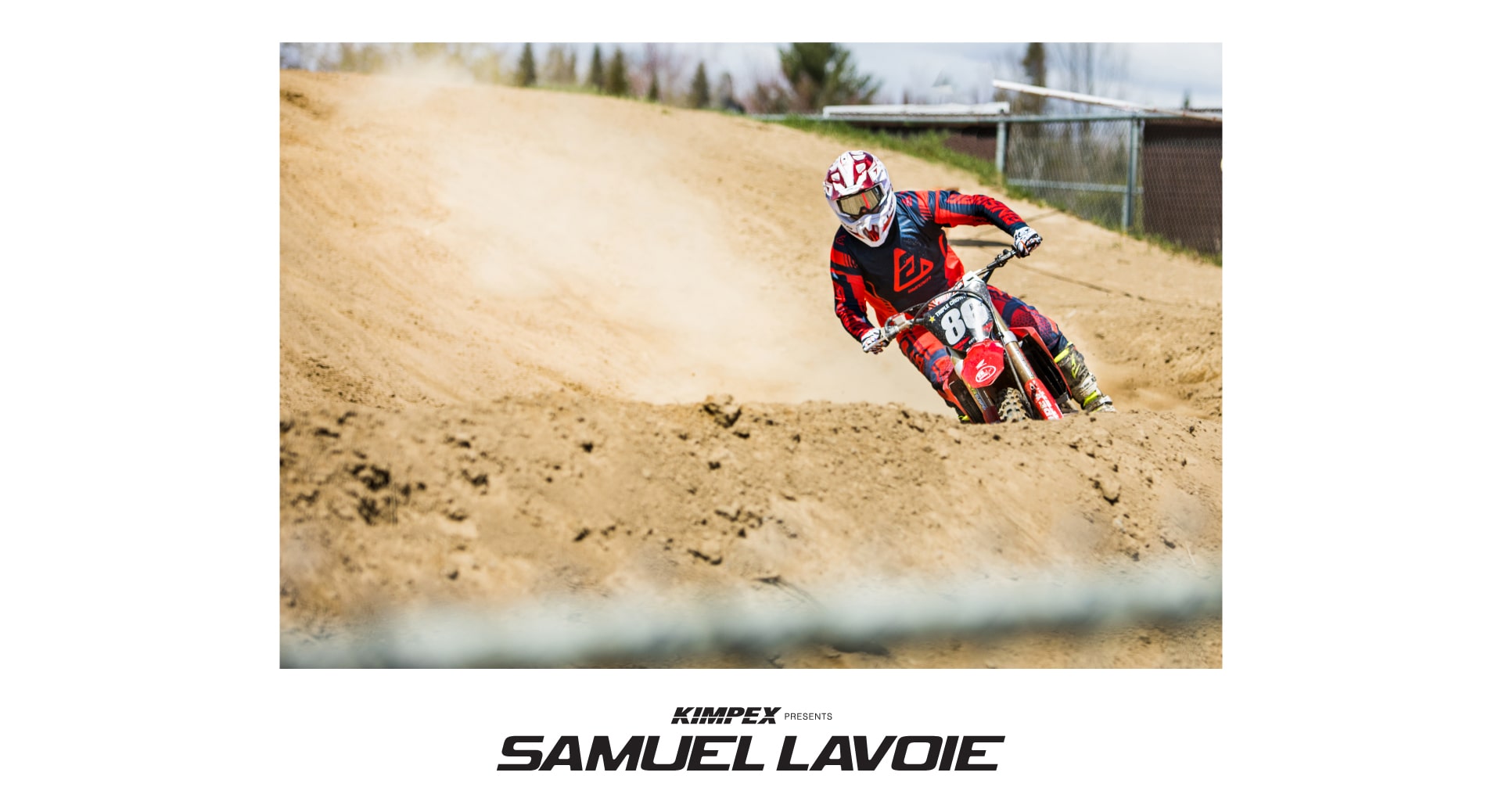 Starting his third year in the PRO-MX2 class, Samuel Lavoie is a professional Motocross rider who also raced on Snowcross racetracks the past 5 years. We took the time to discover more about his story.

I fell in love with motocross when I was around three. My father was also passionate about it and everything started when he first brought me to the Arénacross of Rivière-du-Loup, one of the oldest Arénacross in Canada. He simply asked me afterward if I liked it and everything. I still remember how impressed I was and the only thing I wanted is to be there the next year with my own bike.
So yeah, that's how basically how it all started and yes, I was there the next year, on the starting line with my own bike. I'm proud of that because we are still as much passionate and it brings the family together.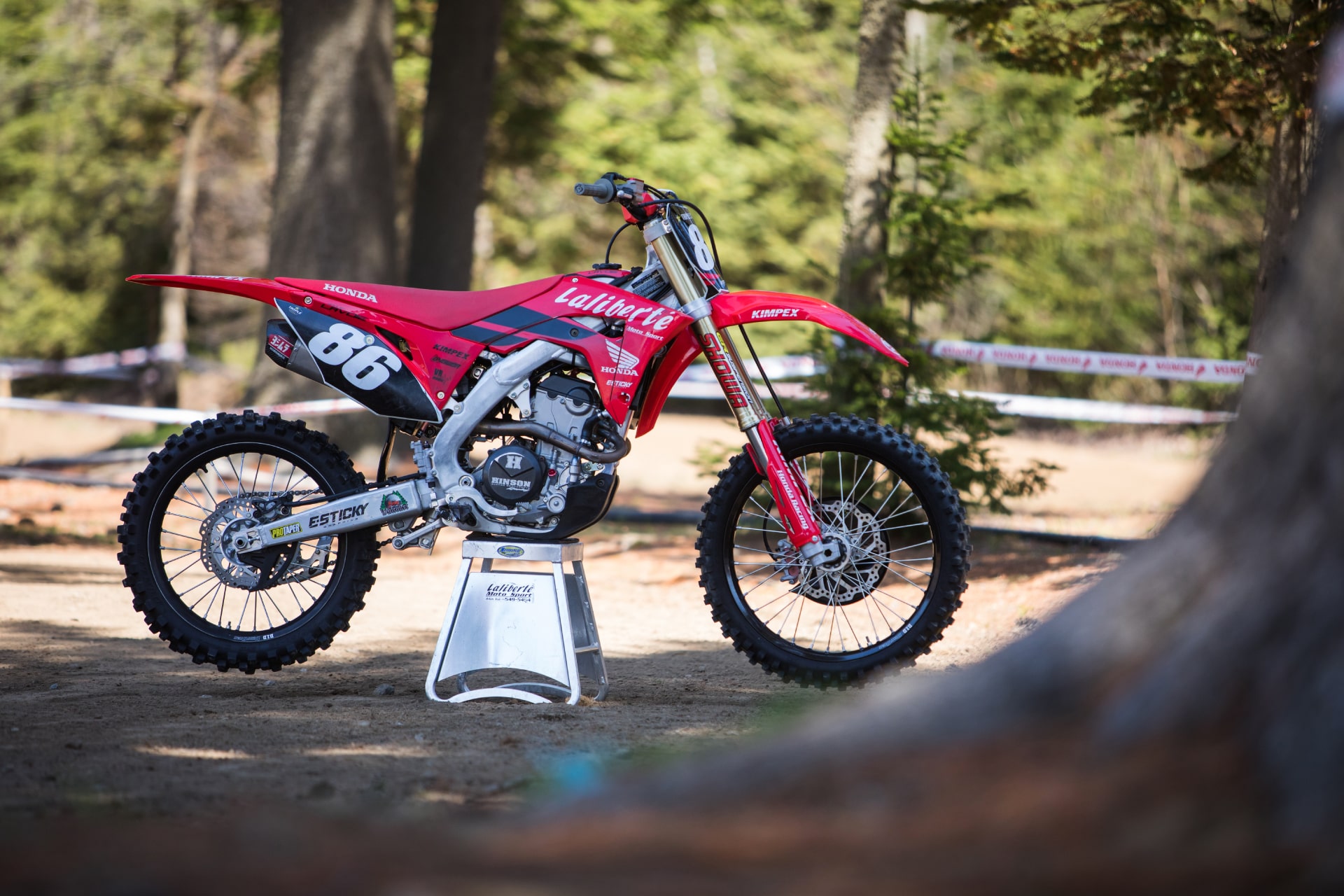 The hardest thing for me now that I'm grown up is to combine working during the week and racing on the weekend.It's always a good challenge to balance a long work week with the time needed to practice, but I think I'm doing well. It's hard to keep the pace with our short seasons, and I don't have the opportunity to go practice in Florida all winter, but we're making our place and that's what's important.
Discipline for me is everything. I think the important thing is to always keep our goal in mind and make the sacrifices that others don't, as this is the secret to get ahead. It's a lot of work all year long especially since I also race in Snowcross.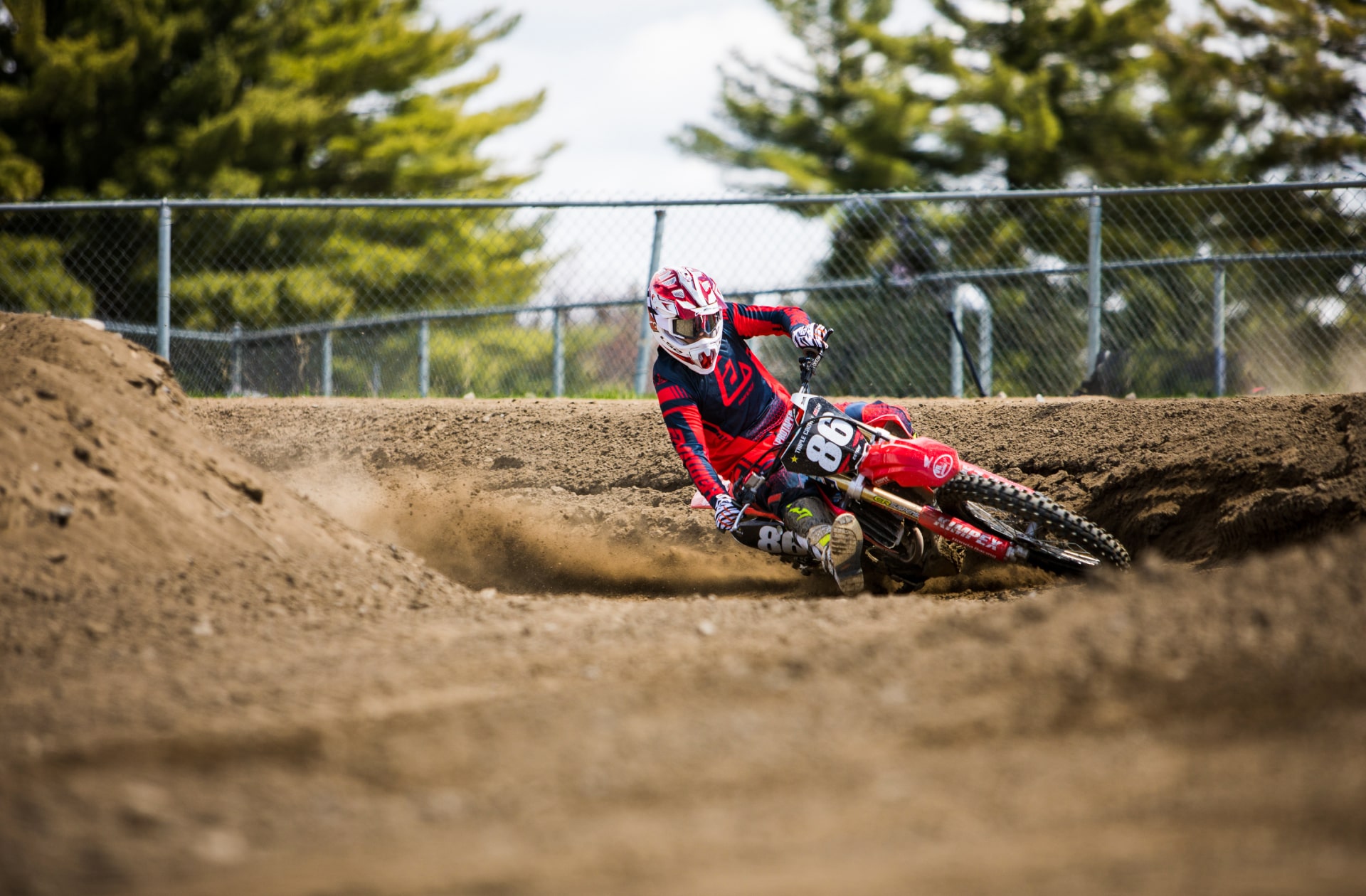 Yeah, I've been racing snowmobiles for 5 years now. I did my first two seasons in the Sports Class and then I stepped up into the Pro-Light. Things have been great since I won the championship two years in a row. Last season I jumped in the PRO class and finished second. For sure I wanted to win, but given the circumstances I could not have asked for more.
I've got a lot of people who ask me the difference between motocross and snowcross. I think the two are quite similar. The big difference is motocross racing is longer so it requires more stamina, but a snowmobile is so much heavier and requires a lot more strength to maneuver well. For the rest, racing is racing.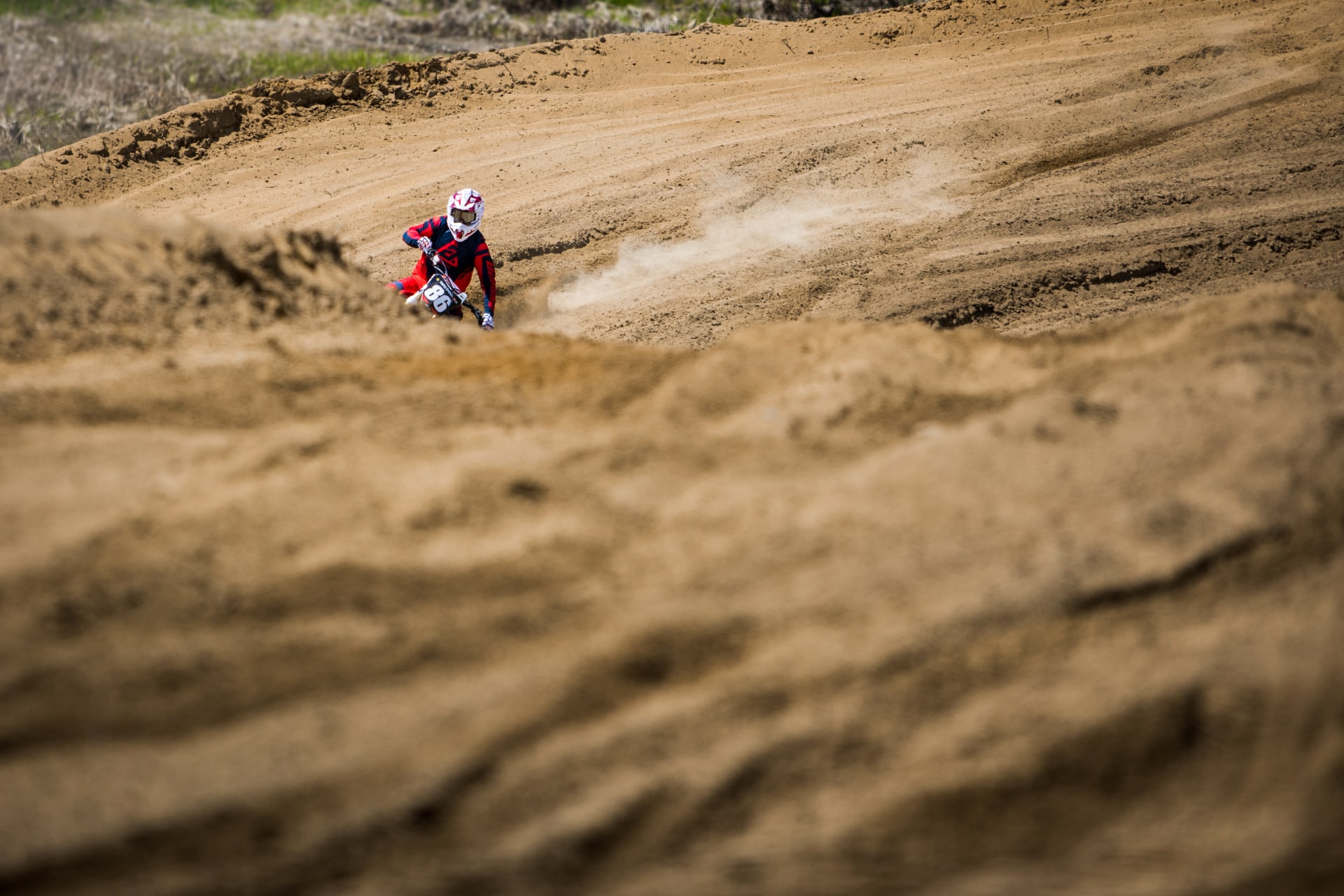 I think it is important to treat your sponsor well and have a good relationship with them. I basically see it as a job. We must sell ourselves out there, but we must also have to prove our value. They invest money on us in the form of advertising, so you have to represent them. Motocross racing miht not always seem like a serious sport sometimes not see like a serious sport, but I think athletes must overcome this and be professional and once again, disciplined.
This is going to be my third PRO season and my goals are pretty simple, I want to be constantly on the podium. I have no more excuses. I know how it works and the speed is there, so yeah, podiums every week. I will also do the Eastern Nationals, and I want to be in the top 15 or better, we will see.