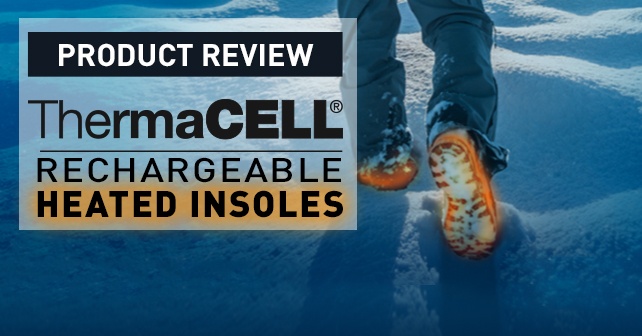 During cold weather outdoor activities, we sometimes find ourselves compelled to put an end to outdoor fun due to cold feet blues. If your feet are sensitive to cold or if you simply want additional comfort in those very cold days, ThermaCELL® insoles are for you.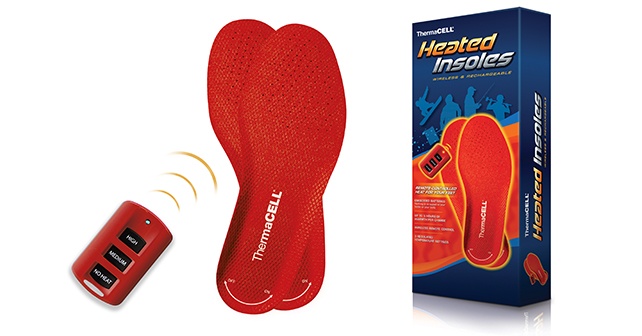 With several temperature adjustments (wireless remote control), those insoles will definitely reduce the moisture in your boots and provide optimal comfort throughout the day during your outdoor activities.
Insoles Tests
As I was a bit skeptical about the need for heated insoles, testing the ThermaCELL insoles enabled me to understand their efficiency at preventing moisture build-up, and at providing the perfect amount of heat just to keep the feet comfortably warm. After testing these insoles under various winter conditions, I don't think I could live without them.
First test: A snowshoe hike when the weather was not too cold (–3°C and sticky snow), i.e., a situation which often leads to the boots being wet on the outside and to some sweat inside due to physical effort. When I came back home after a 3 hours snowshoe hike, I amazingly noticed that my boots were soaking wet on the outside, but completely dry in the inside. Compared to my many former snowshoe hikes, I noted a significant difference: my feet stayed dry and warm right through my hiking, and this strongly contributed to my comfort during this single activity.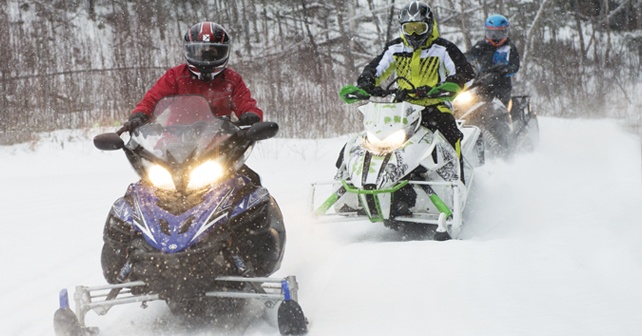 On my snowmobile also, I noticed some difference. For this test trip, I wore my indestructible steel-toed boots. I must admit that it was not one of my best experiences… Although the insoles increased the warmth inside the boots, they unfortunately could not keep the cold at bay, and I had to stop my ride for a few minutes to get warm in a shelter. In fact, I was quite happy to have a good beer and a snack to warm myself up.

Features
Designed to keep your feet warm, not hot, to avoid having your feet to sweat and freeze.
Can be trimmed to fit your shoes size.


Rechargeable foot warmer, operated by a wireless remote control with a range of 2.1 m (7 ft).


Adjustable to three temperature settings: no heat, medium and high.


Powered by rechargeable, built-in lithium-ion polymer batteries embedded in the foot warmer insoles.


Charge lasts up to 5 hours of constant use (on medium heat setting), can be recharged at least 500 times and recharges in 4 hours or less.


Bag, charger and remote control included.
Tests Findings
Being somewhat puzzled about the usefulness of heated insoles at the beginning, I now keep them in my every-day boots when I go to work, or if I go for a walk downtown or get out in the bush. I love them and I advise everyone to do the same.
For additional informations
Get the ThermaCELL heated insoles at your nearest Kimpex retailer.
You may also be interested by this post : TEST - Electric Goggles : CKX Falcon