Let me introduce myself, my name is Alec Dufour, I'm 18 and I'm motocross rider since over 12 years now. I am from Gatineau Quebec and at the age of 6 my father gave me my first motocross, a KX65. That's why my father and I decided to enroll me in my first race that was held in La Tuque. I finished fifth and it was a great experience ! This competition introduced me to the motocross and from that moment I have been passionate about the sport. I could even say that it takes a very big part in my life.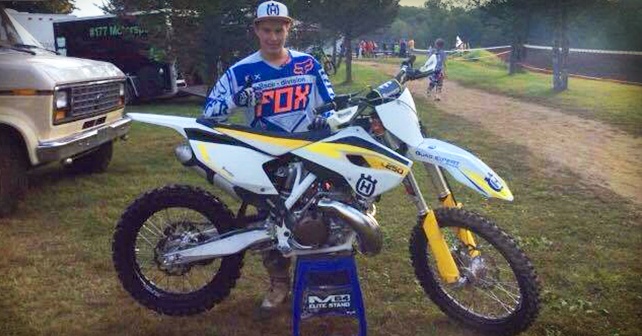 The year 2016 is fast approaching, how did you prepare for this season ? Do you feel ready ?
For the 2016 season, I trained during the winter to be fit for the start of the season. I also went to JWTF motocross camp during the holidays to improve myself. All this helped me to be ready and in full form for this season I look forward !
Which machine you will ride this season and why did you choose to ride this one ?
For this season I will ride two Husqvarna , a FC250 (4 stroke) and TC250 (2 stroke) . I chose these bikes in order to make different classes and above all to have fun on a powerful machine that will help me pursue my dream.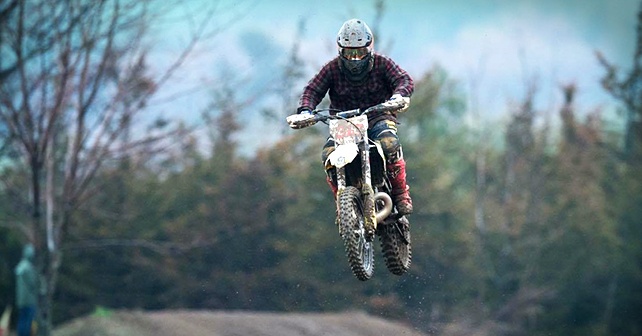 What are your goals for the 2016 season ?
The goal I have this season is to switch from junior to intermediate at the end of the season as well as having a good time laps in the junior class !
Who are your major sponsors for 2016 ?
My main sponsors for 2016 are Quad Expert, Kimpex, Fox, CKX and Atlas.
How Kimpex and Quad Expert support you this season and how it will affect your season ?
This year, Quad Expert and Kimpex help me financially with my room and especially with the labor of my motocross, it will help me to be able to race more and more practice to improve myself and improve my bike.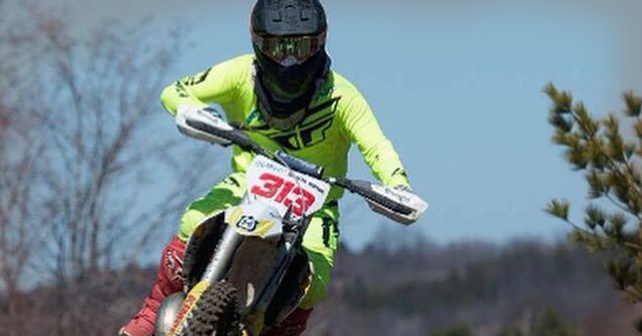 Who are your biggest rivals in 2016 ?
To tell you, for me, on the starting gate every driver's my biggest rivals, even if they are friends off the track.
In which association will you be racing this season? Will you try others ?
This season I will travel to race the Ontario Association with MMRS and I will also travel on the Quebec side with the Challenge Quebec association. I would love to travel in the USA as well. This year I will be racing Junior !