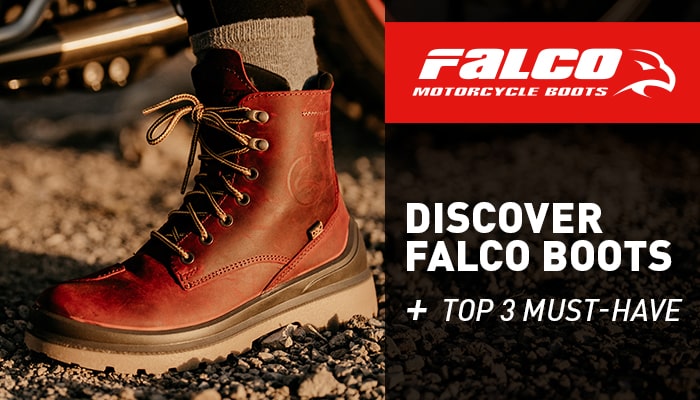 Worlwide Italian company with 30 years of expertise, Falco Motorcycle Boots provides experienced craftmanship and technical skills in designing and manufacturing motorsport technical footwear.
Falco History
The past century has been generous with FALCO company founders providing various opportunities for fundamental learning experiences: the developed technical know-how and trading sensitivity results were strategic for further entering successfully in the Italian sports footwear industry.
The industrial district of Montebelluna located in the north eastern area of Italy has grown to become a world leading production pole for skiing, hiking and jogging footwear since the 1960's thanks to the specific entrepreneurship and craftsmanship ability of the locals.
In the late 1980's the focus of the company founders switched from tennis and jogging products' distribution to two new growing footwear market niches: mountain-hiking and motorcycling.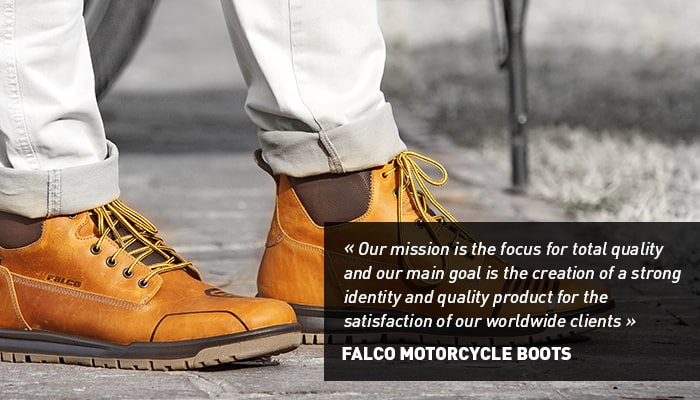 GIANNI FALCO SRL was therefore quickly created and run by Mr. Bruno Foscarini (CEO and Tech Development) and wife Ms. Adriana Polloni (Sales and Administration), with the strongest commitments of a focused family business. Since its beginning, there was a clear common vision and objective to pursue: "GIANNI", the name of successful Italian designers and entrepreneurs, such as Gianni Agnelli of Fiat Cars and Gianni Versace of Versace Fashion companies; "FALCO", the name of a rapacious, dynamic animal, fast and firm, with the unique ability to see far and beyond.
After returning from a U.S. trip to visit son Mattia studying abroad, Mr. Bruno and Miss Adriana decided to commit the company's future solely to the appeal of the motorsports market and to the creation of its own branded FALCO's products line. The early decision in 1992 of establishing an independent production plant was supported by operation flexibility to quickly adapt to new trends and to develop unique products' applications.
After completing college and their career training, the founders' sons Mattia and Giulio gradually stepped into the company's relevant positions respectively as Sales/Marketing and Product Development/Production Managers. Today the initial enthusiasm and dedication are renewed by this younger generation: management and craftsmanship, mind and hands, ideation and making are still FALCO fundamentals.
Top 3 must-have products
As for the top 3 must-have products that Kimpex has carried so far in Canada are: models Patrol, Lennox 2 and Viky.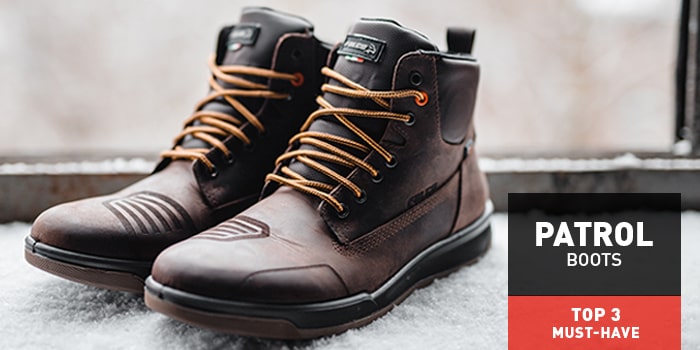 Patrol Boots
Let's start with Patrol that belongs to the urban ride category.
It pairs the oil-treated leather upper to the "High-Tex" inner membrane that supports bikers during their daily rides. This membrane is resistant to water penetration and any other agent that might contribute to wet the feet. Three different inserts in three different sections of your feet: toe, heel and ankles that dampen potential falls or abrasions. The sole is resistant and its dual compound composition assures high-grip.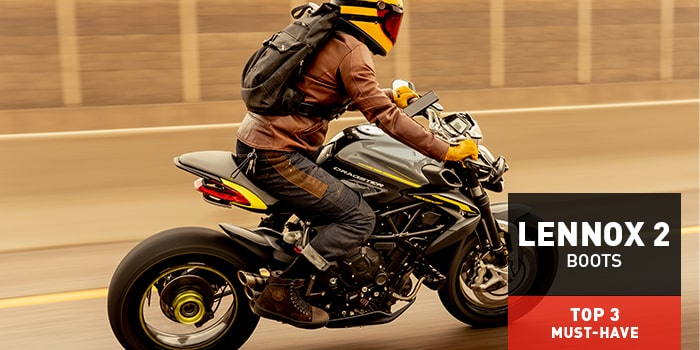 Lennox 2 Boots
The Lennox 2 model for men, also available for the women counterpart is the perfect sneaker if you want to keep it casual while owning a perfect technical shoe. Lennox is obviously stronger than any other sneakers. The "D3O" ankle cups offer a good protection to vulnerable parts. Laces and zipper combined closure allow a better wearability.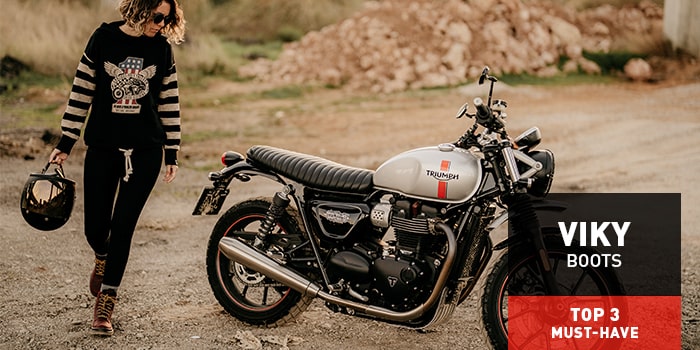 Viky Boots
Women line enjoys a new fancy boot for 2022: VIKY model. Four different variations of colors available: burgundy, black, dark-brown and camel brown, as well as a good range of sizes from 36 to 41. A shoe for versatile women, it looks like the perfect model if you want to keep it classy and glamorous. The "High-Tex" membrane on the inside allows the shoe to be soft but resistant and it fits the foot like a glove. Combined laces and zipper contribute to the perfect fit without missing the detailed touch thanks to the bi-colored laces.
What's next
Year after year, collection after collection, FALCO's offer has broadened and added more innovative features to cover all areas of motorbike use.
The distribution network has grown to a worldwide level in more than 30 countries and strengthens everyday thanks to the special synergies created with distributors, agents and dealers: for FALCO all clients and consumers are part of "The family". The loyal, friendly, esteemed relationships built everyday are central for the company's vision of the future. New challenging product proposals and branding actions will come with renovated commitment to thank every passionate motorbike rider that works, trusts, struggles and cheers with FALCO.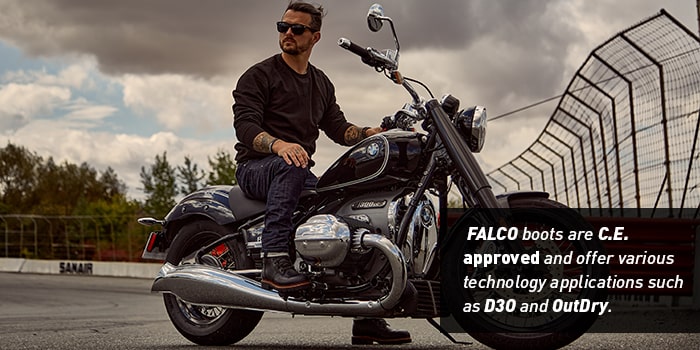 What to remember of Falco
During past racing seasons, FALCO pursued feedback on technical products from selected sponsored riders in World Superbike/MXGP championships and in the future, we will extend product support also to national professional riders worldwide.
Falco's extensive range covers all main areas of motorbike boots uses (road racing, adventure, touring, women, urban, custom, motocross). Designing/Product development/Production processes are all directly followed in-house for dedicated FALCO branded products with a tasteful distinctive design at competitive prices aligned with the latest updated production techniques.
FALCO boots are C.E. approved and offer various technology applications such as D3O and OutDry. So this is a secure point of strength as to the quality of our products and providing the utmost comfort.
Find out more about Falco products on Kimpex's website