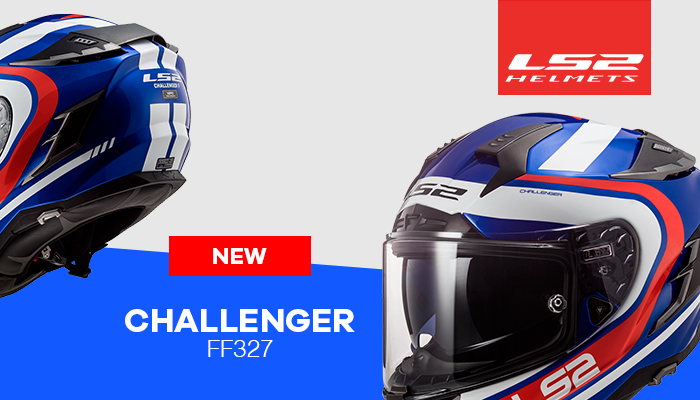 The new LS2 FF327 CHALLENGER is a high performance full-face helmet designed by racers, for racers. It was developed in Spain by the LS2 designers and
engineers, in cooperation with MOTOGP, MOTO2 and MOTO3 riders. They worked together
to design the safest, most innovative performance helmet on the market.


With its three-layer structure, this lightweight, safe helmet adapts perfectly to the shape of
your head. The helmet must fit your head to perfection to minimize the effect of a possible
impact, which is why LS2 designers developed the FF327 long oval fit. The quick-release
system allows to easily and safely put on the helmet.
The CHALLENGER helmet is built with a 3D optically correct, Class "A" polycarbonate visor,
to avoid distortions. This visor is also designed to be scratch, UV and fog resistant.
The FF327 helmet features multiple airflow intake vents and exhaust ports to help push
warm air out of the helmet. The various intake and exhaust ports are strategically located,
allowing optimum ventilation and creating a constant airflow that keeps the rider cool and
comfortable, especially during those hot summer days. The combination of a ''Dynamic
Flow-through Ventilation'' system and multiple adjustable ports, enable you to fully adjust
the airflow inside the FF327 to your desired comfort level.

LS2 also developed a carbon fiber version of the FF327 Challenger that reduces the helmet
weight by approximately 100gr.

LS2 offers a choice of 12 different colours for your next purchase of an FF3327
CHALLENGER helmet. You will surely find one to suit your style. Learn about the full
line of LS2 products right here.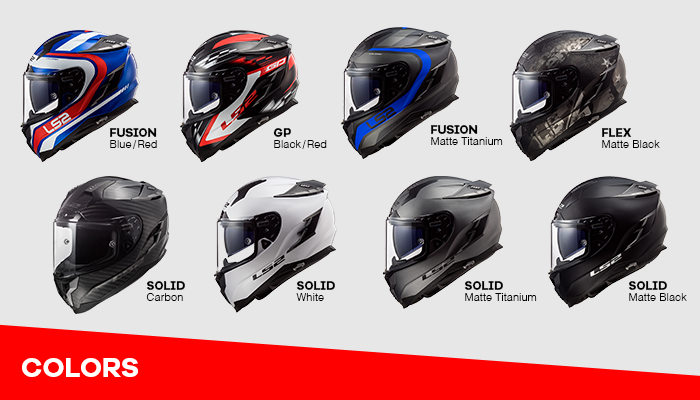 Find you next Ls2 Challenger Helmet on the KIMPEX.COM