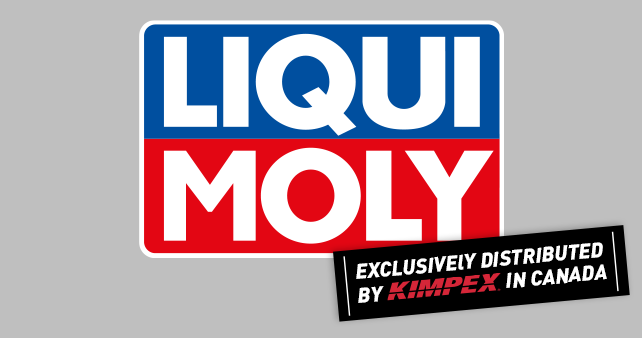 DRUMMONDVILLE, August 2 nd , 2019 - The Kimpex Summer Show in Gatineau next August will be marked by a new exclusive distribution agreement between Liqui Moly, a world-renowned oil
manufacturer, and Kimpex. This news is something to delight all motorsport enthusiasts who,
next fall, will be able to purchase the various premium quality products offered by the German
brand through our Canadian retail network.
Created in 1957, Liqui Moly designs, develops and offers oils and lubricants as well as a full
range of maintenance products for the automobile, motorcycle, all-terrain vehicles, snowmobile
and marine. Active in more than 120 countries, the German manufacturer stands out as the
undisputed leader in the industry. Thanks to an integrated and efficient laboratory, still based in
Germany, Liqui Moly constantly improves its products to adapt to the demands of the modern
market.

Joining Kimpex's extensive distribution network, Liqui Moly reinforces Kimpex's leadership in the oils, lubricants and motor vehicle maintenance sector. The whole team is therefore delighted to welcome this new range of products among its brands of choice.

Sharing over 50 years of expertise in their respective markets, there is no doubt that this new
alliance between the Canadian distributor and the German oil manufacturer will make history.