We're at one of my buddies' houses today. This is our private compound to practise our tricks. It's fun to have a spot near my place. It allows me to practise more often and see my friends at the same time. It gives us a nice place to meet.
We're starting to update it. There's a supercross track in the area over there. We try to keep it clean and fun for everyone.

I brought a new rug today for the ramp. It gives a better grip than the plywood. Less risk of injury. Risk management is a big part of my job. The slightest mistake and it's over. We always put the odds on our side.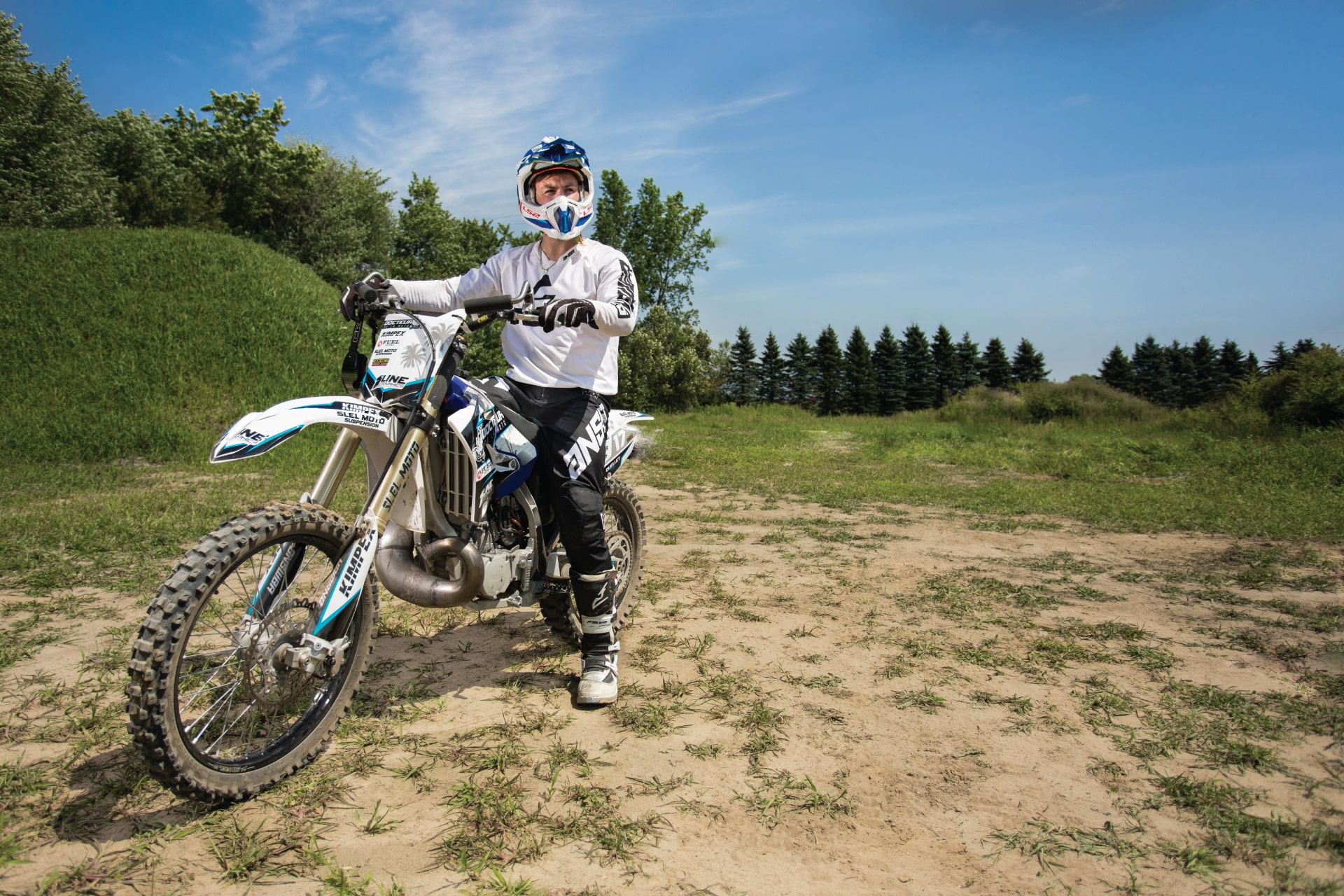 I also bought Air-Bag to practise a couple of new tricks. I just received it and I can't wait to try it. For me, this is the kind of thing that is important to always improve. The worst thing that can happen, other than getting hurt, is to stagnate. Freestyle is still progressing every day and if you don't follow the new trends, it's hard to find new gig.
My friend Eric Laplante is here with me today. We often practise together, and we are both in the Milot Land Tour. Eric's been doing this for quite some time and he has a lot of experience. It's nice to spend time with people who have more experience, it allows me to learn quickly.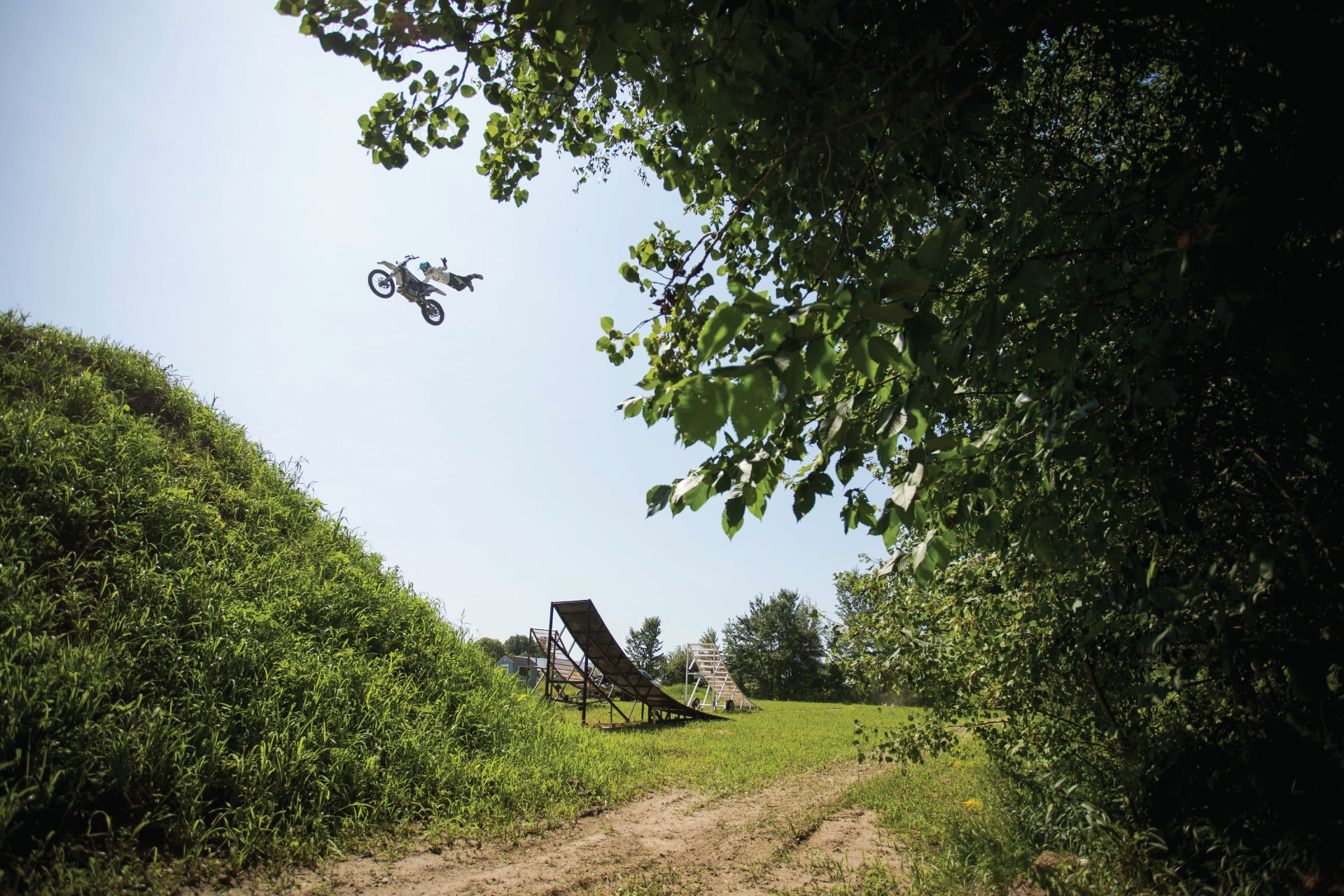 I have been riding professionally for about 2 years. I have had a good progression in recent years, and I am confident about my potential.
I've had a lot of shows in Quebec and I have great contracts in the United States too. You have to deal with the seasons and there's nothing in winter here. I had an amazing time in Florida with great shows, but it's fun to come back here in the summer. I like my buddies and being able to spend time with my girlfriend at home. It's worth a lot of money for me.
We came today to stretch our muscles for the next show on Friday at the Rodéo de Sainte-Anne-de-Beaupré. I'll see you there.