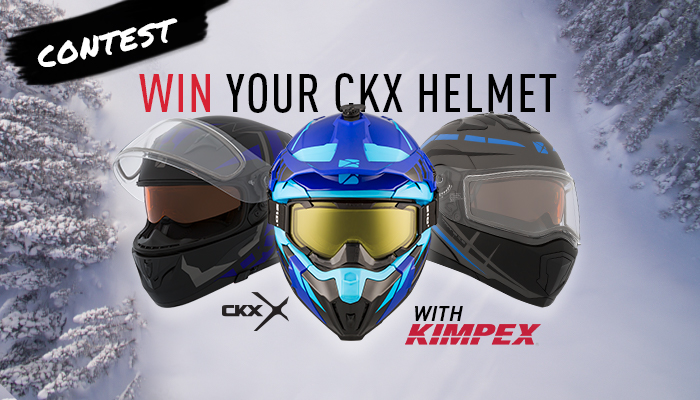 In collaboration with CKX, Kimpex offers you the chance to start the 2018-2019 season with a new helmet! This is your chance to get your hands on the very popular Titan, in summer or winter version, or the legendary TRANZ modular helmet.
How to register? It's simple !
Fill the following Kimpex Newsletter registration form and select your preferences for a chance to win! Already Registered to the Kimpex Newsletter? You can participate by submiting the form. Simply verify that your information are up to date.
The contest winner is Mr. Guy Gascon.
The winner will be announced on December 28th, 2018.
You can discover the wide selection of summer helmet HERE and winter helmets HERE.