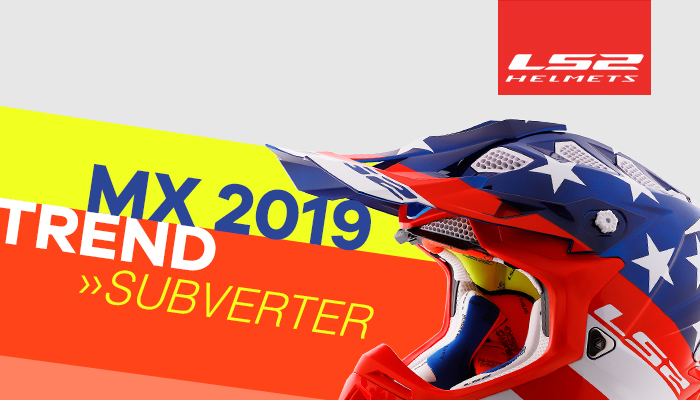 Building on an increasing popularity, the Subverter LS2 is coming back in 2019 with brighter and bolder colours. The Subverter helmet stands out primarily for its light weight, its exceptional ventilation system and its bold look.
For the development of the MX470 helmet, LS2 focussed extensively on safety, and this can be seen through the multiple new features.
The MX470 provides a 3-layer structure to absorb shocks more effectively in case of impact. It uses LS2's proprietary Kinetic Polymer Alloy (KPA) for the shell. KPA, one of the best composite materials in the world, is widely used for competition helmets. The MX470 also has an emergency release system for the cheek pads, helping to easily remove the helmet in the event of a very rough fall.
What is new for 2019? Colours bolder than ever!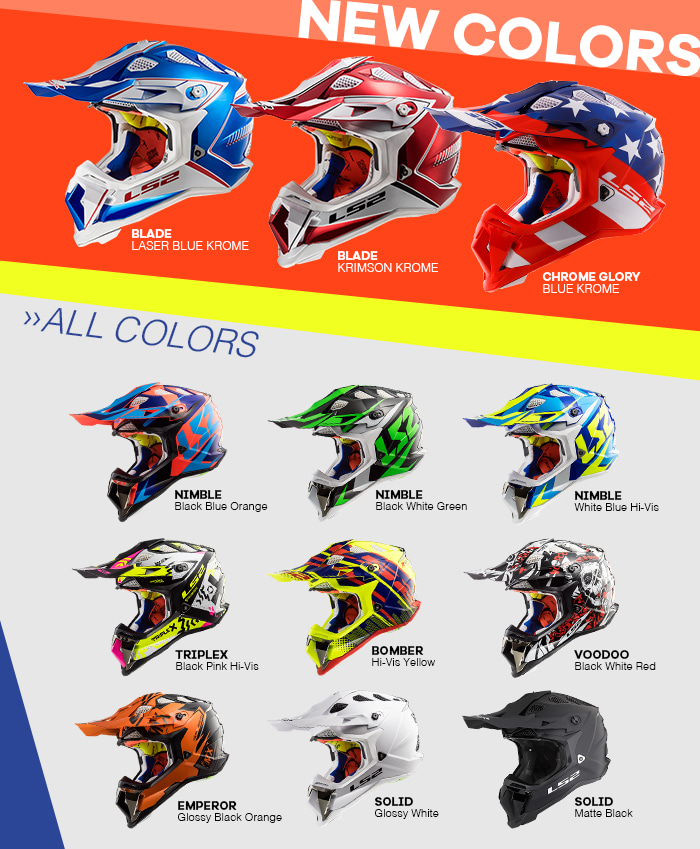 Go to Kimpex.com for in-depth information on the LS2 Subverter Helmet's features.