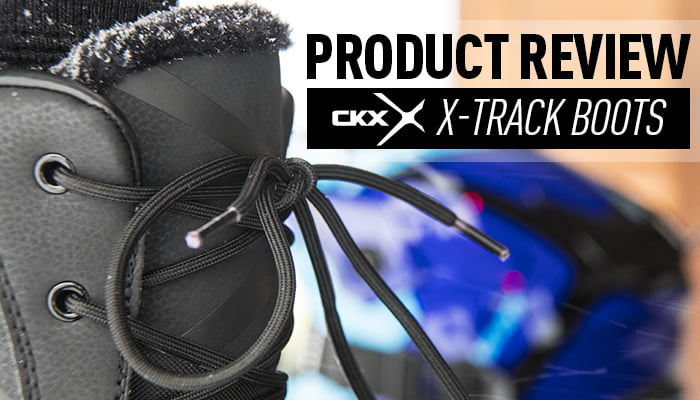 Since their launch, X-TRAK boots have already won over many snowmobile enthusiasts. This is not surprising given their eye-catching design, quality materials and a design concept developed in close cooperation with professionals: hence their outstanding performance. Although more adapted to backcountry or aggressive riding, they are suitable for trail snowmobilers as well. With over 5000 km of snowmobiling this year, I am well positioned to share my impressions of these attractive CKX X-TRAK boots.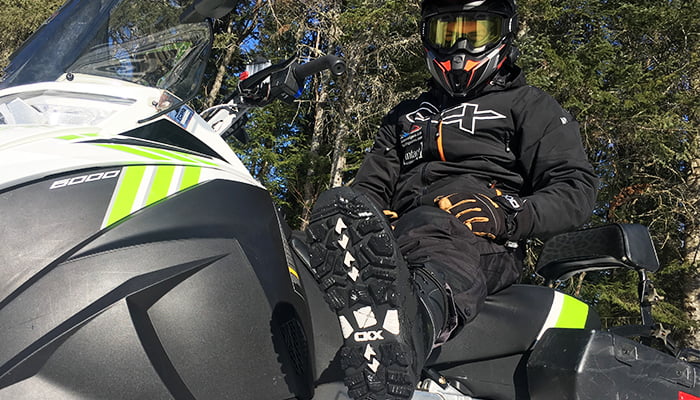 To start with, I must admit the first thing that caught my attention was the very catchy and modern look of the CKX-X TRAK boots. Then, what I really appreciated about these boots is undeniably the double-density sole. The rubber grips the running boards very well and provides much resistance over time. Constructed with EVA as well, the sole provides good flexibility, even in very cold weather, and this material also contributes to its light weight. Just to mention, the weight is only 3 lbs per pair. I really felt like I did not have them on my feet!
Another point worthy of mention is that the CKX-X TRAK boot provides excellent support at the ankle and all around the boot. This helps protect the lower part of the calf up to the feet from outside elements, and therefore, very well suited for backcountry riding.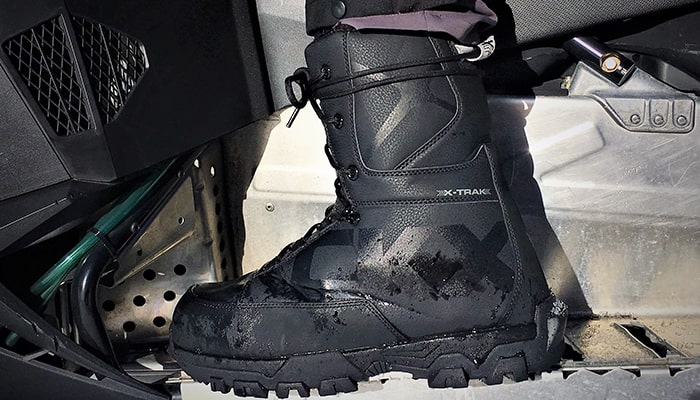 As for comfort, our feet are very well "cared for". These boots offer lovely comfort because of their cushioned inside soles, synthetic fur lining and carefully balanced amount of insulation. They are cold resistant up to -50°C, which is more than enough for people who are active when out snowmobiling. Therefore, those of you who are off-trail or more aggressive trail riders will be well served with these great boots along with their excellent quality/price ratio!
To conclude, CKX X-TRAK boots are not quite suited for those who favour "gentle" trail riding… Let me explain: For those less-demanding types of activities, you could feel the need for more insulation and I would rather recommend the MUK LITE EVO, for example. In short, it is extremely important to evaluate your type of driving very well and choose the right kind of boots for your level of activity.
You can find the entire CKX collection and more specifically the X-Track boots on the Kimpex website.