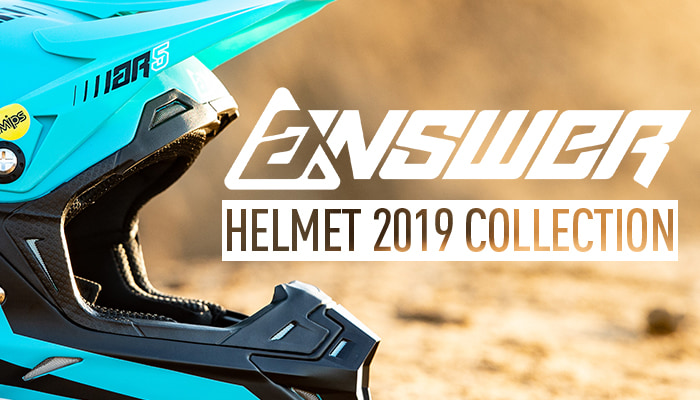 Back with a unique style, Answer is offering bright colours and designs that will please many in their 2019 Collection. You will also find more understated designs and colours for those of you who want to maintain a neutral style. Answer's different product lines will be appealing to serious racers as much as they are to ''weekend warriors.'' Answer Racing started in 1976 with the goal to provide motocross enthusiasts with products they can trust. Today, Answer Racing has not lost sight of their original vision, and puts more than 40 years of experience into every product they design, as can be seen in their new collections, year after year.
AR1
The Answer AR-1 Racing is the best value helmet ever offered by Answer, all while meeting the toughest safety standards and even exceeding DOT and ECE. A dual-density EPS liner helps to absorb both large and small impacts, while a highly developed ventilation system consisting of two large intake ports and four large exhaust ports help keep you cool in the hottest conditions.
Find your new AR1 helmet here.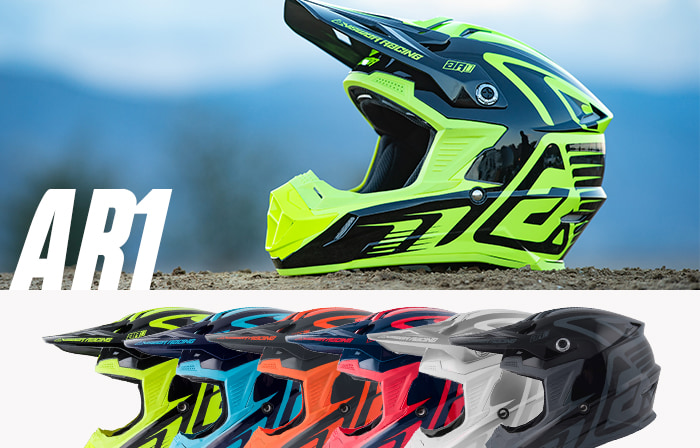 AR3
Style and performance combine with safety in the all-new DOT and ECE certified Answer Racing AR-3 helmet. Comfort is addressed with our intermediate-oval shell shape and uses top-of-the-line Silvercool® evaporative cooling in the inside. Silvercool® wicks away perspiration and dries faster than untreated materials. Furthermore, it is anti-microbial to help eliminate odors between washes. The shell design features exceptional venting, a reinforced chin guard and large eye port that accommodates most goggles, including types to be worn over eyeglasses.
Find your new AR3 helmet here.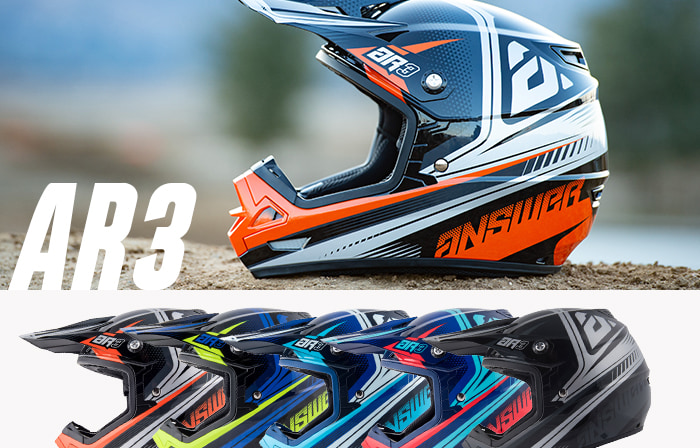 AR5
Driven by a passion for creating a higher standard, the AR-5 helmet by Answer Racing brings an unparalleled step forward in safety and value. Never before has a fiberglass helmet been equipped with MIPS technology at such an affordable price. The MIPS system has revolutionized the way we think about helmet safety. By adding a low-friction layer between the helmet and head, the MIPS system helps to reduce rotational forces on the brain that can occur during angled impacts to the head. Other features include: a refined interior with Cool-Core® technology to facilitate evaporative cooling, a dual-density EPS liner to ensure superior impact absorption, and removable/washable cheek pads.
Find your new AR5 hemet here.