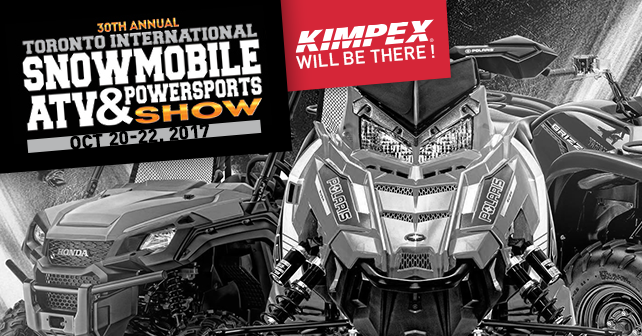 Presented by OSM and ATV WORLD Magazine's, the 30th Annual TISAPS will hit the International Centre, October 20-22, 2017.
More about the show
If you're in to snowmobiles, ATVS and an all around Powersports enthusiast, this is the show for you! As soon as you step foot on the show floor, you'll be blown away with the incredible roster of exhibitors and the feature events taking place around the show, not to mention the enormous Outdoors Event Area with Live racing and Freestyle Shows. You'll find huge Manufacturer Displays showcasing all of the new sled and ATV line-ups. This show has more corporate manufacturer displays than any other across North America. All of the new machines under one roof, over one weekend, you can't miss it! We guarantee it will be worth the drive to get here.
This is a huge, quality 'BUYING' Show. So don't be shy and step right up to some great savings. Visit any of the Exhibitors represented at the Show as they're here to cater to you. They want to meet you and talk with you about their special products and services. Also on hand at the Toronto Snowmobile, ATV & Powersports Show is the 25,000 square foot Royal Distributing department store which is the largest exhibitor ever to grace the floors of the Toronto International Centre. We're proud of this as they build this store every year just for you!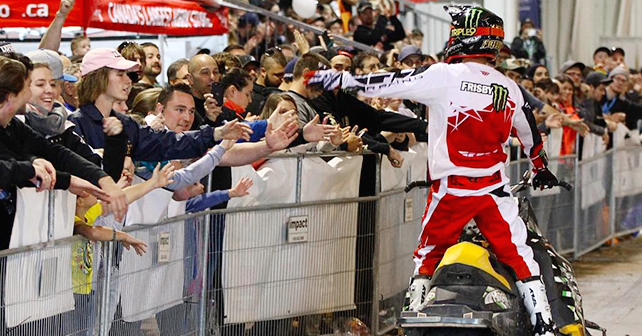 Kimpex will be there !
Kimpex will be there to present a wide range of products for motorcycle, UTV and snowmobile enthusiasts. Come visit us to see new products and feature brands ! Visit Kimpex.com for a complete list of available products.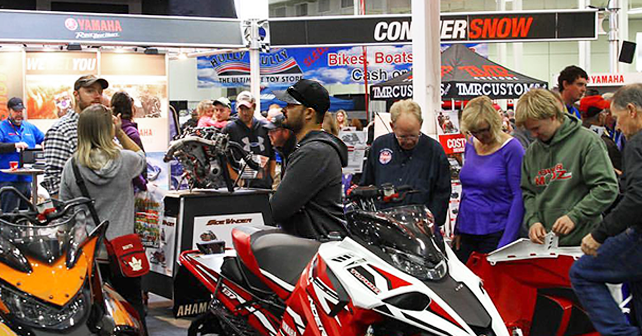 The giant Corporate BRP Ski-Doo / Can-Am display will be even BIGGER, and again located in Hall 1. Show Attendees will see the new Ski-Doo line-up featuring their Renegade, MXZ, Summit, Freeride, Grand Touring, Expedition, Tundra and Skandic models. BRP Can-Am models such as the Defender, Commander, Maverick, Outlander, and Renegade vehicles will also all be on display.
For more information on the The Toronto International Snowmobile, ATV & Powersports Show, visit their facebook pages or their website.
Stay up-to-date with the latest events with the Kimpex News: Events section.