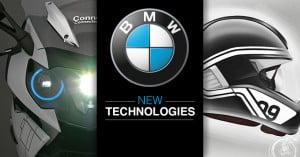 BMW showcasing helmet heads-up display and motorcycle laser lights technologies in Las Vegas this week
BMW has a corporate exhibit there, showcasing various products and research from its Munich "skunk works", among them a laser light for motorcycles and a helmet with a head-up display.
BMW Motorrad points to its long history of motorcycle lighting development and optimisation, including the introduction of adaptive headlights for riding in curves, LED daytime running lights and "dynamic" brake lights for BMW motorcycles.
At CES BMW is presenting a K 1600 GTL concept vehicle, with the BMW Motorrad laser light for motorcycles used on it derived from a technology developed in their automotive division.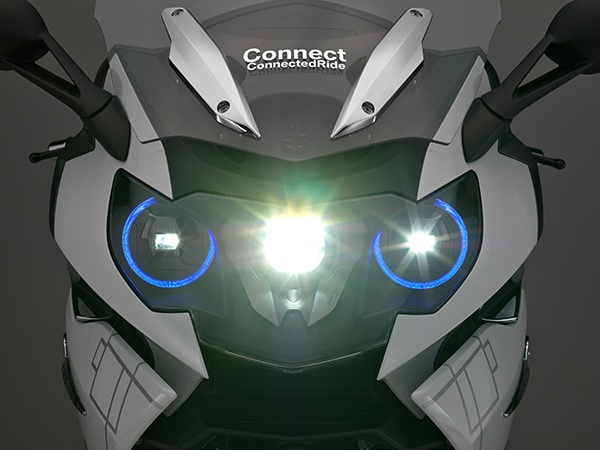 The company says that "not only do laser light headlamps generate a particularly bright and pure white light, but they even achieve a high-beam range of up to 600 metres, which is double that of conventional headlights. The safety of night-time riding has now increased significantly as a result, due not only to the increased range, but also to the precise illumination of the road. Moreover, the laser technology has a very long service life, thanks to its compact, robust and maintenance-free construction".
The laser light has been incorporated in the K 1600 GTL concept vehicle as a feasibility test. BMW is testing the use of this headlamp technology in series vehicles in the course of its preliminary development.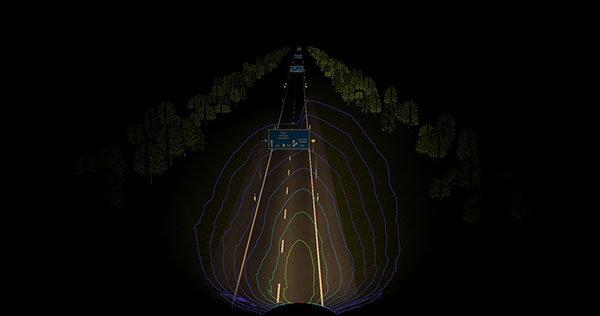 At the moment, the technology is still too cost-intensive for use in production units, however, it is expected that the economies of scale resulting from their large-scale use in the automobile industry will result in an improving price structure - making their use in motorcycles practical "in the medium term", according to the company.
Also seen here, their heads-up display helmet builds on their 2003 introduction of what was at that stage the first automotive heads-up display as optional equipment for cars.
In the case of the motorcycle helmet, HUD technology (as it is known) has been a long sought after goal with several projects claiming to be close to its realisation at various stages of the past decade or more, and one (Skully in the USA) currently hoping to bring such a product to market this year following a crowd sourcing programme to finance the project in the past eighteen months.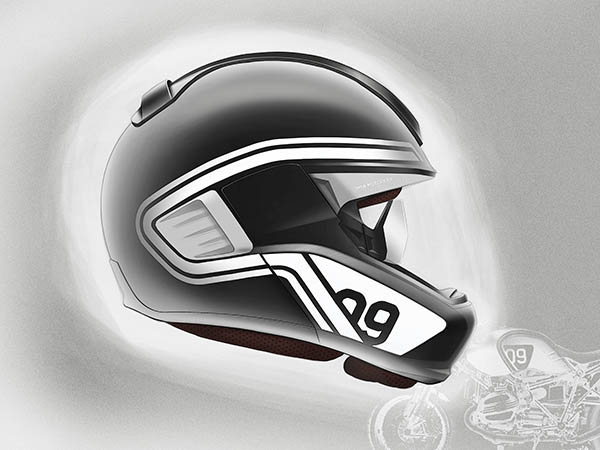 BMW say that with a view to offering this technology in motorcycles of the future, a pre-development process was conducted in which a BMW Motorrad helmet was fitted with an innovative heads-up display function. This enables the projection of data directly into the rider's field of view. BMW say that "this means that the rider no longer has to glance at the instrument panel and he is able to concentrate fully and without distraction on the road traffic".
All displays are freely programmable - ideally to provide the best-possible support for rider safety, and only information that is helpful and relevant to the current situation should be displayed to the rider at any given moment.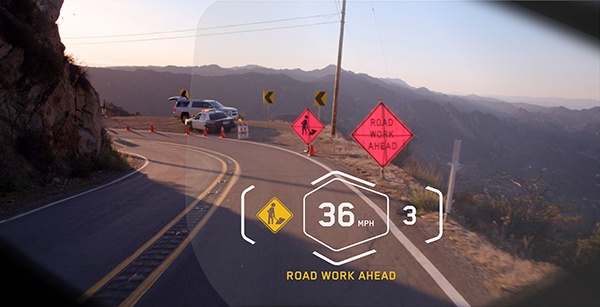 BMW claim that in respect of future V2V (vehicle-to-vehicle) communication, it might also be possible to display impact warning and other safety information in real time, and that route planning and navigation and other visualisations could also be displayed.
BMW also say that the helmet with heads-up display also could be fitted with an integral/internal action camera pointing forwards, located inside the helmet, to record video footage of the journey, with a second camera oriented towards the rear performing the function of a 'digital rear-view mirror'. This technology could also enable the visualisation of other riders in a motorcycle group, allowing the rider to see where his companions are at any given moment.
BMW also state that the necessary information display technology can be integrated into some existing helmet designs, without affecting either wearer comfort or rider safety. The operating time of the system with the two currently planned replaceable batteries will be around five hours.
BMW Motorrad say that they want to develop this innovative technology to series-production level "within the next few years".