May 14 – 4:50 a.m. St. Hubert, South Shore Montreal: the sun is not yet up but let's say that after months of waiting over this cold, long and rigorous winter, it's not that important. My friend, associate and blogger Mathieu Filion is coming to join me to go to our safe haven, our fishing camp in Haute –Mauricie, 117 km north of La Tuque. It's the Opening (with a big O)!
The trip for the opening is always special as far as emotions go, because during the entire winter we miss the scenery and the pure air from wild areas that have a renewal effect on us at each one of our stays.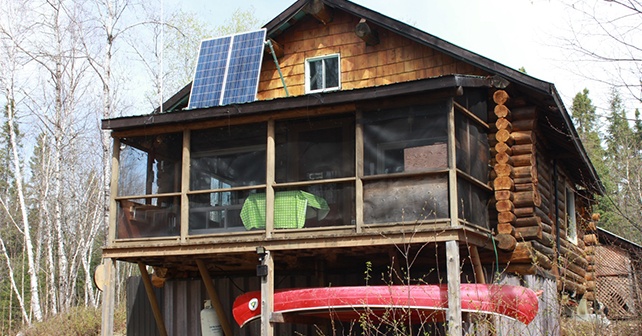 On the first trip of the season, the truck is always overloaded with equipment and materials. We are constantly working on improving the chalet. This year, thanks to KIMPEX, we have brought with us a 12-volt pump from the Jabsco Company to give us more flow and water pressure in the chalet. We wanted to change the pump that we had in place for over 15 years.
The first trip to open up a camp in the woods in springtime always gives us its share of surprises. If it's not the muddy road or a stone in the windshield, it's a fallen tree or broken culvert. It is an integral part of the adventure. Once again, this year, was not an exception because when we arrived after travelling 6 hours, one of our buildings had been broken into and vandalized. Our fuel tanks which had been left there for the winter were stolen! Also gone was a tank for the outboard motor. We were saddened to see that even far out in the woods, this type of mischief still happens.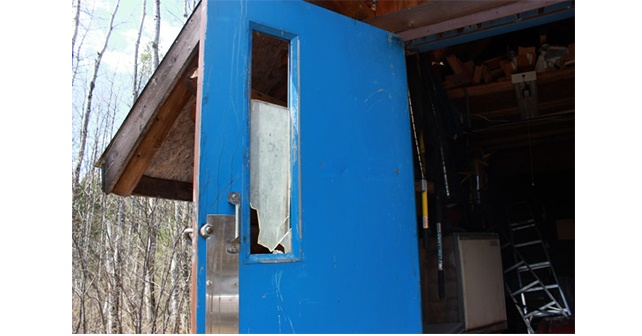 After a day's work repairing and cleaning the mess from the robbery, we started on the water system hookups and our installation project for the famous Jabsco 2.9 -12 volt pump. This pump features the ''quick connect'' nozzles which make the work very easy when it's time to connect to the plumbing pipes. Furthermore, the fact that it works on a 12-volt battery allows us to link up to a solar/battery panel system.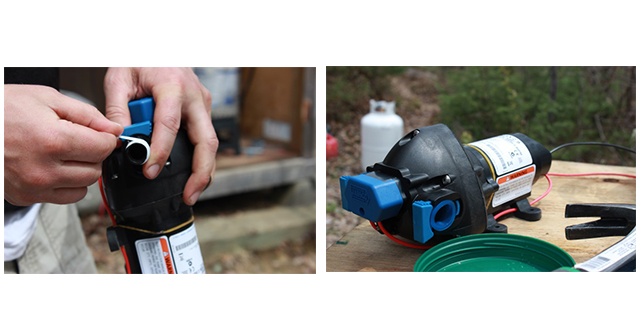 The result is really impressive: a 50% reduction in decibel pump noise as compared with the previous one, and an increase doubling the water pressure and outflow from the water reservoir!
Mission accomplished. We can now go fishing and explore the hunting grounds.