Jobe Tech Talk 2015 – Presenting the new Jobe Grace by Maxine Sapulette
And here it is, number three of Jobe's Tech Talk series! This time the brand new Jobe Grace is presented in another 3D animated wakeboard video giving great in-depth technical insight. We're definitely amazed by these series and so will you.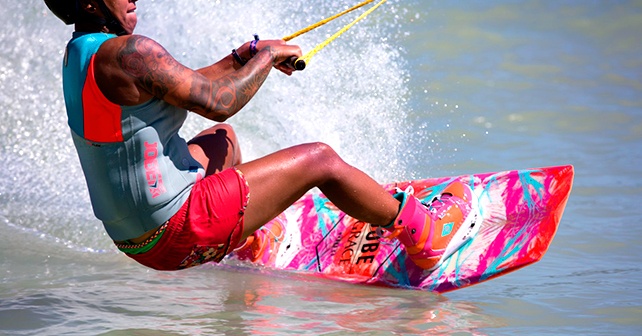 The Jobe Grace has been developed and designed in close collaboration with longtime Jobe rider Maxine Sapulette. With a bigger tip and tail, great strength, consistency and balance is guaranteed as you're grinding those rails. Ladies, the all-new 2015 Jobe Grace is a match made in heaven for all park rippers, for all the unique specifications be sure to watch the video below!
https://www.youtube.com/watch?v=EX96mkVzAvE
With another Tech Talk video on our agenda we are patiently waiting under our Christmas tree. Until then you can find the other Tech Talk and many more videos on the Jobe YouTube Channel. www.youtube.com/jobewatersports
Don't forget to check out the Jobe Wake Park website http://www.jobewakepark.com for Wake Park updates straight from the Jobe headquarters!
Other post you may like:The New JOBE Conflict