Discover SUP in 2015 through the eyes of Jobe. With an all new collection and wide range of new products, Jobe strives to take SUP to another level. After looking through the 2015 catalogue multiple times we selected some equipment that really stood out to us.
First off we'll take a look at the Bamboo SUP 12.6. This SUP is made with the highest grade construction and feather light allowing you to paddle through water with least resistance making it bullet fast. Do you like a challenge then this board might just be the perfect match for you. If you're more into wavesurf the Bamboo Wave SUP 9 will be a perfect match as it looks stunning, with a single concave nose and double concave tail you'll carve edge to edge nice and lose.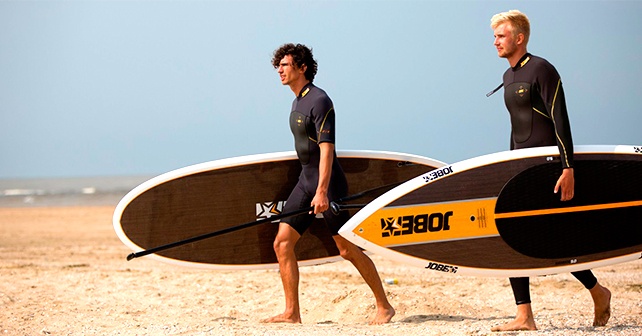 Besides hard shell Jobe also offers inflatable SUPs. The Inflatable 11.6 is the most stable SUP in the Jobe Aero range including handy and innovative features. With a handle at tip of the board, D-rings on tip and tail and neoprene padded carrying handle this board is super easy to carry around. Hop on the Inflatable yoga 10.6 to find some inner peace. With an extra-large EVA pad you'll have enough space for any yoga pose.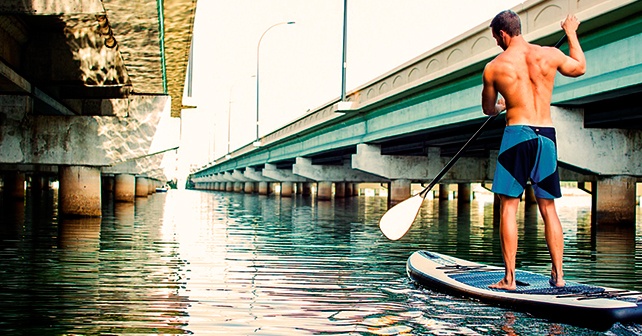 Without a paddle there's no SUP. The Carbon paddle Pro is made of 100% carbon which makes it feather light yet super strong. Make sure your inflatable SUP is good to go with a specially designed high pressure pump for inflatable SUP boards. This pump inflates up to 20 PSI and comes with a pressure gauge. To protect and transport your beloved SUP without a worry Jobe offers a wide range of fully padded protective bags and socks keeping your board safe wherever you go. With the SUP cart you'll race around town with your SUP with least effort.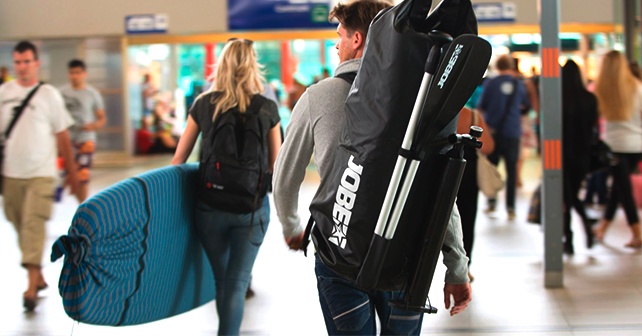 To prepare for your first SUP experience Jobe uploaded an instructional Stand Up Paddle Video in which the SUP instructor takes you through all the ins and outs. From the proper steering techniques to picking the right board.
https://www.youtube.com/watch?v=iIrchFaZjmc
Visit http://www.jobesup.com for a complete overview of the 2015 Jobe SUP collection!
Other post you may like: JOBE Impress Hybrid Comp Vest