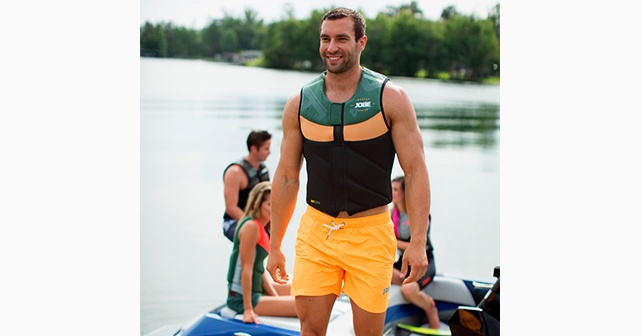 Jobe Cut & Sew – Impress Hybrid Comp Vest
Jobe presents a brand new serie of videos. Welcome to the first edition of Cut & Sew. Lean back, in the first episode Jobe presents the Impress Hybrid Comp Vest! They presents this comp vest in a video that gives all the technical info that you need to know! We're thrilled to present you the making of video, from sketch to product!
The Hybrid Comp Vest is a vest that offers you extra protection in the water. It's non restricting shape is designed for maximum freedom of movement. It has a front YKK zipper which is covered with a magnet closing, so you can easily get the vest on and off. A special feature of this vest is the ''spartan fabric'', which absorbs less water. This makes the vest feather light and care for a comfortable fit.
https://www.youtube.com/watch?v=eG6lBQBITaw
Watch all the other Jobe videos at Jobe's YouTube channel. Go straight to www.youtube.com/jobewatersports, get a look at other videos and enjoy!
Check out the Jobe Wake Park website www.jobesports.com for more information and the latest news!
Other post you may like: Jobe SUP 2015