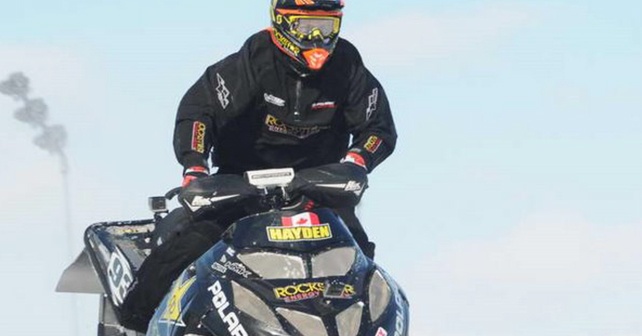 Extremely cold temperatures – well below -20°C (-4°F) – and blowing snow were on tap for both days of the Royal Distributing Cup National Snowcross, which was held in Barrie this past weekend.
Although Iain Hayden hangs on to second place in the Pro Open CSRA points standings, after four of eight rounds have been completed, and his Rockstar Energy Polaris Racing teammate Dylan Hall sits securely in fourth place, both drivers had some difficulty finding their groove in the finals at Georgian Downs.
On Saturday both Hayden and Hall managed to contain the damage, however, with Hayden recording solid 2-2 results in his qualifying heats while Hall nabbed 5-3 finishes in his qualifiers.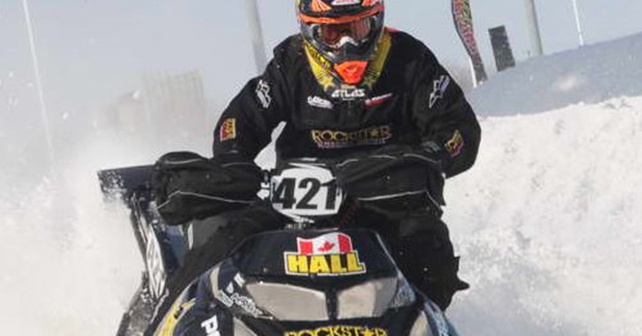 In the final, both drivers missed out on a podium finish with Hayden claiming sixth and Hall fourth. Hayden had managed a good start and was in second place trying to pass for the lead when he ended up flipping over in a corner. He remounted dead last and worked his way up to fourth to only crash again with a lap to go, finishing sixth.
Sunday's races proved to be even more challenging than the day before, with Hayden snaring 5-2 results in his qualifiers and Hall going a tepid 7-5. In the second heat, Hayden missed the start and blitzed his way from last to an impressive second place finish. The final saw Hayden, who started last again, post a sixth place finish while Hall got bogged down in ninth place, where he finished when the checkered was waved.
"I seemed to struggle with keeping the sled settled underneath me this weekend. We definitely have our work cut out for us, but with four rounds left on the schedule it's still anybody's championship. A lot can happen between now and the final at Round 8," Hayden said.
Hall echoed Hayden's sentiments. "The points are tight enough in the top five to keep things interesting all the way to the last round. We just got to tighten them up some more and move ahead so we're in striking distance of the championship before we get to the last round," Hall said.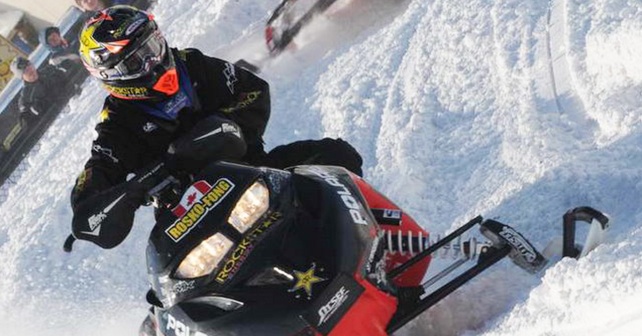 In the Pro Lite division, Jakob Rosko-Fong mirrored similar results recorded by his teammates in Pro Open. On Saturday, Rosko-Fong went 3-2 in his qualifiers to then nail down fifth in the final. Like most drivers on the line, Rosko-Fong was expecting the start of the final to be red-flagged, after a number of drivers jumped the line. When this was not the case, he found himself in a catch-up position, with fifth place as good as it got.
In Sunday's action, Rosko-Fong again finished top three in his qualifying heats with 2-3 results. In the final, the Kirkland Lake, ON native found himself midpack for most of the race, grabbing seventh place at the finish line. This time Rosko-Fong was victimized by a first turn pileup, which again left him with a catch-up race, getting no closer to the front than seventh.
"I'm still looking for a good start in the final. That didn't happen in Barrie. My sled ran great, the results just weren't there, but I picked up enough points to stay in contention for the title," Rosko-Fong said.

Points Standings after 4 of 8 Rounds
Pro Open
Lee Butler 711
Iain Hayden 672
Stale Eggen 642
Dylan Hall 602
Ben Holmes 572
Pro Lite Stock
Jacob Gervais 699
Blake Taylor 639
Derek Sanftenberg 620
Mitch Mc Nair 619
Jakob Rosko-Fong 612
After a two-week break in the schedule, Round 5 of the Rockstar Energy Drink CSRA Canadian Snowcross Championship will be held on February 28/March 1, in Sudbury, Ontario. This weekend, February 20/22, Team Rockstar Energy Polaris Racing will attend the 33rd edition of the Grand Prix of Valcourt in Valcourt, QC, which is a non-points round.
About Rockstar: Rockstar Energy Drink is designed for those who lead active lifestyles – from Athletes to Rockstars. Available in over 20 flavors at convenience and grocery outlets in over 30 countries, Rockstar supports the Rockstar lifestyle across the globe through Action Sports, Motor Sports, and Live Music. For more information visit: www.RockstarEnergy.com