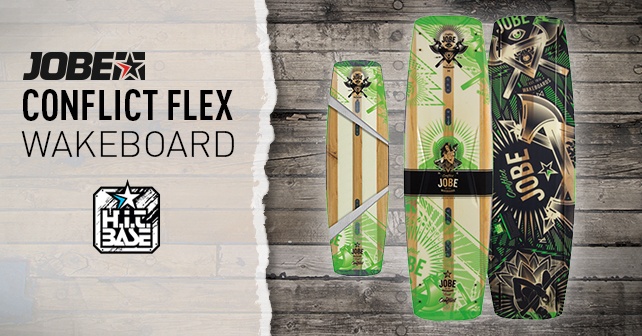 I had the chance to test one of the top wakeboard of the European company JOBE. This company has successfully made a name for itself around the world these past years.
To begin with, I would like to inform you that my level of competence in wakeboard is far from that of a pro. I am more of an intermediate class amateur who likes to push his limits from time to time.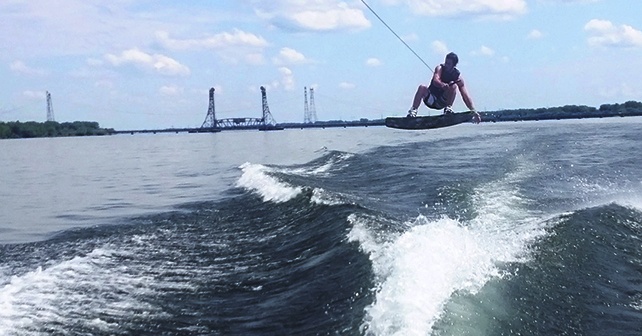 During the past 2 months, I have had the chance to test the Conflict Flex 142 several times. Its performance was above and beyond my expectations from the start, and I had to give up this very aggressive "board". Edge response was sharp and direct from the first curves, making it easy to increase speed when approaching the wave with this wakeboard.
With the ''3 Stage'' technology, the Conflict Flex is a weapon of war behind a boat. It instantly amplifies the amplitude of your jumps from one wave to the other. Furthermore, it greatly facilitates the performance of ''tricks'', since you have more time in the air at each one of your jumps.
There is a high probability that now you have a question about what is the "3 stage" technology. In fact, it's a specification of the camber of a board. This indicates that the curve of the board progresses from one end to the other in 3 distinct stages. See below a small graphic that shows this.

However, this board was designed for the ''cable park'', its natural environment, by the legendary Julian Cohen who is one of the big names in Europe's cable parks. This makes the Conflict Flex a very good asset on obstacles you will find in these controlled waters. Its flexibility adds style to all your ''slides''. With the revolutionary H.I.T. BASE technology, this board will withstand many years of use on modules adapted to the wakeboard.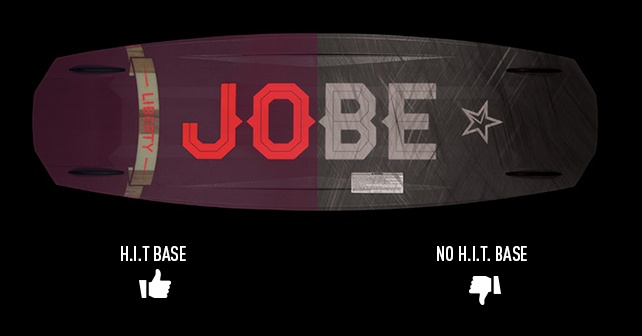 Positive Points
Durability
3 StageTechnology
Reactivity
Very attractive graphic design
Versatility
Flexibility
Facilitates taking amplitude in a jump
Very nimble board
Negative Point
In sum, the Conflict Flex is a very versatile board for the "cable park" and behind the boat. A dream board for intermediate to advanced riders, it will develop your full "freestyle" potential. Furthermore, its look will turn many heads!
If you have had the chance to test it, I would appreciate getting your feedback on this board!
Please view the JOBE website for more details.
Have a great ride!!!